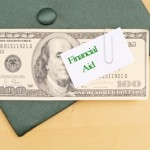 As a result of the continued economic decline across Georgia that has forced secondary school systems to reduce staff, eliminate positions and/or hold vacancies in order to balance budgets, the Georgia Student Finance Commission (GSFC) Board of Commissioners voted to expand deferment and forbearance options for Georgia teacher graduates and students who have taken out service cancelable loans through the PROMISE Teacher or HOPE Teacher programs. The amendments were made to the PROMISE and HOPE Teacher programs.
"Many PROMISE Teacher and HOPE Teacher borrowers are currently unable to secure teaching positions, and subsequently have to enter into cash repayment," states Tim Connell, president of the Georgia Student Finance Commission. "We realize that going into cash repayment is an added economic hardship, and the Board wanted to provide the borrowers with temporary relief."
The deferment and forbearance options will be the same offered in the Federal Family Education Loan (FFEL) and Direct Loan programs. There are four types of forbearance available to borrowers: administrative, discretionary, mandatory administrative and mandatory. The deferment types include in-school, rehabilitation training, graduate fellowship program, unemployment and economic hardship. Borrowers with questions regarding eligibility criteria may contact GSFC at 1-888-414-2692.
The PROMISE Teacher and the HOPE Teacher Scholarship Loan assist students with the cost of attending college at the baccalaureate level and/or graduate level. Once a student completes his or her studies, the loans are repaid by working as a teacher in Georgia in critical fields of study such as: Special Education, Math, Science, Language Arts, English, History, Economics, Political Science, Geography, French, Spanish, Music and Art.
Tel: 770-724-9000 – 800-505-GSFC
Fax: 770-724-9004