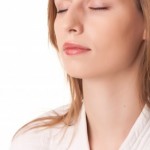 Detachment is one of the most difficult but rewarding tools in personal growth. My old way of detaching was to physically separate myself from someone with a resentment, which usually caused bitterness and unforgiveness.  I never let the other person know this, because I was always the nice one who would never do such a thing.
After years of living this way I finally realized that this behavior became a personal prison in which I wanted out.  What was I accomplishing for myself?  Was this behavior working for me?  Looking back now I see that it was one of the only coping skills I knew.  I didn't know how to speak the truth in love or have healthy boundaries. To take care of myself in a relationship was not a concept I had ever heard of, must less practiced.
Through the process of personal growth I have learned new and more effective coping skills by first identifying when I begin obsessing over someone or something I have no control over.  Second, I give myself a "time out." This separation time is much different than what I had done in the past — this separation allows the time and space I need to contemplate my thoughts and feelings and to take care of myself before communicating or taking action with another.
Without this "time out" or detachment I would react out of my hurt and fear in ways that are counterproductive to how I want to live my life by saying things I don't mean and hurting those I love. Through this process I have learned I can allow myself the right to this time.  I can step away from any situation by communicating that "I need time to think about this," then allow myself as much time as I need regardless of how it makes another feel.
Detachment gives me time to pay attention to myself, take an inventory of my thoughts and feelings then consider my options.
Written by Renee Blankenship