I was recently reading an article about a culture where when children misbehave, as part of their punishment, they have to sit surrounded by the rest of the people of the community and listen as each person praises them for the good things they do. Wow! What a concept and such a contrast from our culture where we punish and reprimand children for being bad. This concept really hit me and got me thinking.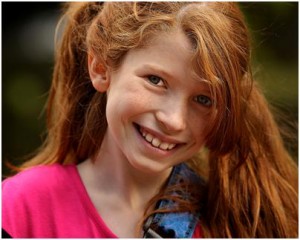 I hate getting onto my kids. I know it's necessary but I do not like telling them that they've been bad. As any mother knows, it tears at your heart because we know how much our children want to please us. Discipline is such a touchy subject and no one really seems to know the right and wrong ways to do it. Well, I decided to put this new concept to the test and I am very pleased to say that it works! It's all about putting more energy into their good behaviors and praising them so that they want to do these good behaviors more and having a solid foundation when it comes to disciplining for the bad behaviors. No yelling, fighting or pulling your hair out required. So let me break it down for you.
Praise them for good acts…small and big…all the time
A lot of times we overlook the little things our children do because we expect it of them. Such as putting their dishes in the sink or picking up a toy. Children want more than anything to please their parents and when we praise them, it's such a confidence booster for them. So whenever you see your child does something good, no matter how small it is, give them a little shout out or pat on the back. I started calling my children's good acts out and hugging them for every little thing and I swear, just like that they started acting like little angels. They love that I recognize them so much and my praise motivates them to do good more often. Children want our attention and they don't care how they get it because even bad attention is better than no attention. So let's drown them with good attention and our praise because every child deserves to feel like a prize in their mothers eyes.
Strike them out for bad acts
My new rule is when my children act out; I give them a verbal warning. I don't yell and I do my best to be nonjudgmental. I simply state that they are not allowed to do the bad act I'm addressing and that they get 3 strikes (this being the 1st). I also state what it is that they will lose if they get to 3 strikes. And I always follow through with my threat. You have to be solid when it comes to discipline. Backing out of your threat, yelling, getting angry, crying, scolding them are all ways of showing you're out of control. When you're out of control, your child feels out of control and this is a perfect recipe for disaster. But when you are able to stay calm, speak rationally and stick to what you say. Your child will know that you mean business and that you are in control. And when you are in control, your child feels secure. I use the 3 strike rule because it gives me structure and a plan when it comes to discipline.
When they're bad, remind them of the good
This can work with any child of any age because it's simple, from the heart and loving. When your child behaves badly, pull them aside and say "Remember when…" and fill this in with something good that they've done. I'm not saying excuse them for their bad behavior but remind them that they are good kids. This also serves as motivation to go back to behaving in a good way. I remember the first time I tried this, after I let my daughter know she was in the wrong I got down to her eye level and I said "Remember yesterday when you asked if you could help me with dinner? That made mommy so happy because I love spending time with you." She hugged me and asked if she could help make dinner later. It was as if she completely forgot she was in trouble. I went with it and she followed me around the rest of the night asking if she could help with various tasks. Because I let her know that even though she had done something bad, to me she was a good kid and this felt good to her so that she wanted it more.
Pay more attention to the good than the bad
That's what this is all about. When you give more energy to the good that your children do, they will want to do more of the good. If you're always yelling and getting onto them, they're going to misbehave more. I know there are days that are so exhausting and you feel like your children are out to break you down but these are the days that you have to take that anger and just let it go. When your thoughts are overrun by their negative behavior, push those thoughts out of your head and replace them with thoughts of the things you love about your children. Think out loud and let them hear you. Good always has more power than bad and it's the good that will motivate your child.