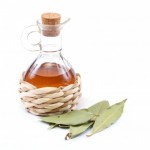 Certain fabrics like towels and bed sheets and cotton shirts demand fabric softeners. These items tend to get very rough with repeated washing and unless some fabric softeners are used it can get impossible to use them. There are several fabric softeners available in the market but they are expensive and their chemical content is also very high. The answer to this problem is homemade fabric softeners that are effective and yet do not cost an arm and a leg.
Some do it yourself fabric softener recipes are discussed below:
Vinegar – The quickest and best way to soften up your clothes is using a fourth cup of vinegar in the wash load itself. Simply add the vinegar to rinse cycle. Make sure you use only white vinegar and you dip the clothes in the solution for at least ten minutes before the rinse cycle begins. In case you wish to add some aroma to your clothes, a few drops of lavender oil or lemon oil will help tremendously. Make sure you do not add ore than a few drops since adding too much will make the garment oil and may also leave a stain.
Baking soda – Another great fabric softener is baking soda. This has to be added with the detergent as opposed to vinegar which is to be put in after the first rinse is completed. Two tea spoons of baking soda will get the job done well and one can add vinegar later to complete the process. Baking soda works fantastically to soften up towels and is also a great way to keep your whites away from the yellow tinge. Baking soda also helps to fight hard water and will help the detergent to work better too.
Hair conditioners – Instead of buying expensive fabric softeners, simply use cheap hair conditioners instead. All you have to do is mix a two large cups of hair conditioner with the same amount of water. Shake the mixture well so that it takes on a smooth flowing texture. Once the clothes have been rinsed off the detergent, and before they are to be dry spun, spray them with this mixture. Using a spray bottle will help here and you will be able to get the right amount of the softener on all parts of the fabric. Simply spray the clothes and then dry spin them with other moist clothes to achieve the perfect softness.
Fabric softeners are essential for some fabrics, or else they tend to take on a very rough texture. Even in cases of infant clothing, it does help to use a fabric softener. Opting for the options listed above instead of trying out the fabric softeners from the store is better both in terms of cost as well as ecological balance. The vinegar and baking soda options are ideal for those who suffer from sensitive skin and react to commercial fabric softeners and are highly recommended for baby nappies etc.