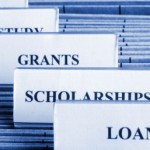 A grant is a financial aid that is given to a person in order to pursue a pre-decided task. The money is given by the grant giver and does not have to be returned. The motive of these grants is to help certain segments of society or further develop a certain study. Unlike a student loan, these grants are not given to any and every person. There are certain criteria that one must qualify in order to be able to apply for the grant. These qualification criteria differ from grant to grant.
Let's take a look below to see who can qualify to apply for a grant:
Educational Qualifications – Your educational qualification will be one of the first criteria when seeking an educational grant. You cannot apply for an education grant for a PhD if you have simply graduated from high school. Similarly there are certain grants like the Academic Competitive Grant (ACG) that require you to have graduated from high school after January 1st 2005. These types of grants are date restrictive too.  The Pell grant is open for only those students who are pursuing their first undergrad degree. Graduates who wish to pursue another graduation degree are another subject will not be able to apply for this grant. However, there are some grants that are open for such students too and finding them is just a matter of research. In short, the educational qualification of the grant seeker will play a significant role in deciding if the student is eligible to apply for the grant.
Citizen status – The Pell grant is open to only students who are citizens of the United States or the otherwise listed eligible non- citizens. The same holds for most other educational grants offered in USA. There is hardly a grant that is offered to a foreign national by the US government and so if you are not a US citizen, being eligible for a grant from the country might not be possible.
Academic Achievements – While grants are given out to students who need them, there are some grants that do take into question the academic achievement of the seeker. The ACG and the National SMART grant both take in to consideration the academic field of study and also the achievements of the student in the said area of study. Here you need to have a certain cut off achievement in the said area of study to be eligible for the grant.
Financial status – There are certain grants like the Federal Supplemental educational Opportunity grant that take into consideration the financial need of the applicant. Here you need to be below a certain income level in order to be eligible for the grant.
There are many other criteria for qualifying for a grant, from being a minority all the way to pursuing a certain degree. You need to research and find out if you qualify for any grant, how to seek financial aid for furthering your studies.