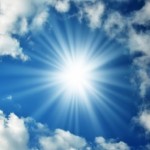 There I sat at my kitchen table asking myself "what happened"?  My life as I knew it was over.  I was now a divorced Single Mom, YUCK!   My years of fighting to keep my family together ended here; depressed and hopeless and trying to figure out my next step.
Judging by my state of being I realized my first step was to get some help.  I had deprived myself for so long there was nothing left to give, I was done!  I needed to start taking care of myself and no one else could do the job.
Another thing I knew for sure was I wanted my life to be different.  I wanted a new life, a life filled with passion and fun.  I needed hope for the future.  Since all my old dreams were scattered I knew I had to create new ones.  My dreams!  All my life I had focused my time and energy on others, husband, kids and volunteering.  But I never really ask myself "what do I want?"  It was time-my time.
Little did I know this was a major turning point in my life? A gift that would lead me to a greater purpose.  After learning how to take care of myself through a support group and focusing on inspiration daily, I got my certification as a Life Coach.  After working in Social Services for years, I observed that most women needed so much more than the typical cookie cutter services provided.  So I created a Personal Growth Program that empowers Single Moms in transition to have more successful and productive lives.  My target market is single moms in correctional and rehabilitation facilities, but really any women can benefit from the program.  My heart is to see families break free from the generational lifestyle patterns that impair their success and overcome the obstacle of low self-esteem to give their children a positive role model in life, their Mom.
Now I live my dream daily and I see my divorce as a blessing.  There is a bigger picture to life, a beautiful picture that is waiting for you to paint.  Start with a vision, and then pick up the brush.  One step a day toward your dream is all it takes.  What are you waiting for?
Written by Renee Blankenship