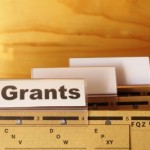 If you are a single mother looking to go back to school, whether it's for a bachelor's, associate, or master's degree, you might be daunted by the amount of debt you have to take on to get back into the classroom. Before you give up your dreams, first look at free money in the form of educational grants that you might be eligible to receive.
Unlike loans, grants are free money that do not need to be paid back. They can help reduce your financial burden and make education attainable. Grants are most often need-based, whereas scholarships are generally merit-based. Below is a smattering of federal, state, and private sources of funding to help make your life easier.
Federal Grants
1. Pell Grants
Pell grants are need-based grants, not loans, which the federal government provides to needy students. The program funds undergraduate students and some baccalaureate students, and favors single parents. With a maximum amount of $5,500 annually, these grants will help reduce your loan debt.
Find more information on Pell grants here.
2. Federal Supplemental Educational Opportunity Grants (FSEOG)
These grants are available to undergraduate students with exceptional financial need. Though they are provided through a federal program, FSEOGs are administered directly by the financial aid office at participating schools. Check with your school's financial aid office to see if they are available. If you are eligible, you can receive between $100 and $4,000 a year, depending on your needs and other funding. Also note that each school is allocated a limited amount of FSEOG funds, which means that not all eligible students will necessarily obtain this grant.
Find more information on FSEOGs here.
3. Teacher Education Assistance for College and Higher Education (TEACH) Grants
If you are a teacher or looking to become one, you might consider applying for this type of federal grant. It provides up to $4,000 a year to students who are completing coursework needed for a career in teaching. There are several conditions that you must meet in order to prevent this grant from becoming a loan: 1.teach in a high-need field; 2. teach elementary or secondary school, or work at an educational service agency that serves low income students; 3. work for at least four years within an eight-year time period after completing your course of study.
Find more information on TEACH grants here.
4. Iraq and Afghanistan Service Grant
These grants provide money to college or career school students to help pay educational expenses, but have very specific eligibility criteria. Eligibility criteria include: 1. not eligible for a Pell Grant based on Expected Family Contribution but meet other Pell eligibility criteria; 2. parent/guardian was in the military and died as a result of service in either Afghanistan or Iraq after 9/11; 3. you were under 24 years old or enrolled at least part-time in college at the time of your parent's death.
Find more information on the Iraq and Afghanistan Service Grants here.
State-Specific Grants
State grants are available in a variety of amounts, with different eligibility requirements as determined by each program. Here is a sample of six available programs. Click on the link at the bottom of this section to get further details about available funding in your state.
1. Arizona Business & Professional Women's Foundation Scholarships
To qualify for these scholarships, you must be 25 years of age or older, living in Arizona, and returning to community college or trade school to advance your career or enhance available job opportunities. The deadline for this opportunity is March 1st annually.
Find more information on this scholarship here.
2. Arkansas Singe Parent Scholarship Fund
This scholarship fund has a number of requirements for applicants. You must be an economically disadvantaged, single parent living in Arkansas, with custodial care of one or more children under the age of eighteen. You must pursue a course of study that will improve your earning potential, and cannot have previously received a degree from a four-year institution of higher learning.
Find more information on this scholarship here.
3. New York State Tuition Assistance Program (TAP)
This program provides funding for students in post-secondary New York State schools. In order to qualify, you must be a legal resident of New York State. Up to $5000 annually is available to accepted applicants. The TAP program's funds are grants available to full-time students matriculated in an approved program of study.
Find more information on the TAP program here.
4. Kansas Comprehensive Grants
These grants cover resident students attending public and private universities on a full-time basis. With a deadline on April 1st annually, students must complete the FAFSA to be considered. 1 in 3 eligible students receive funding ranging from $200 – $3500 at private institutions, or $100 – $1500 at public institutions.
Find more information on this and other Kansas scholarships here.
5. California Grant Program – CalGrant
Again, though these grants are not specific to mothers, they are still a great resource. CalGrant considers financial need along with GPA to determine eligibility. Eligible applicants can receive over $12,000 a year in funding.
Find more information on state resources here.
Private Grants
There are several private foundations that offer scholarships and grants specifically to women, including mothers.
1. Jeannette Rankin Foundation Scholarships
This scholarship is available to all women aged 35 and older. It can be used for a variety of degrees, including technical, vocational, associates, or a first bachelor's degree. This foundation requires applicants to have a vision for how their degree can can benefit themselves, their families and the community. The application is available annually after November 1st.
2. Patsy Takemoto Mink Foundation
Founded to commemorate a congresswoman, this foundation offers scholarships to mothers at least 17 years of age with minor children. Mothers looking for funding must be enrolled in a skills training, ESL, or GED program; or pursuing a technical/vocational degree, an associate degree, a first bachelor's degree, or a professional/master's/doctoral degree. Applicants must be low-income, defined as annual family income less than $17,500 for a family of two; $22,000 for a family of three; $26,500 for a family of four. This application is available in April annually.
3. Womens Independence Scholarship Program (WISP)
This scholarship focuses on funding for sufferers of domestic violence who demonstrate a critical need for educational assistance.
4. Philanthropic Educational Organization
This organization was created by women to help other women, and provides a variety of funding.
5. Talbot Scholarship Foundation
With an age requirement of 27 years or older for all applicants, this foundation offers money to women who have been out of school for at least 10 years. Scholarship amounts range from $1000 to $10,000.
Other Sources of Funding
Many schools also offer their own scholarships for single parents, so be sure to check with your academic institution.
For sources of additional funding outside of educational grants, also look into government welfare and grant programs that will help cover the costs of housing and small businesses.
Written by Angie Picardo
Angie Picardo is a writer at NerdWallet, a financial literacy website where single moms can find advice on how to start planning for retirement.
Sources [1], [2], [3], [4], [5]