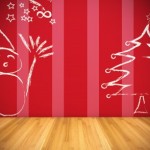 Come the holiday season and most of us are getting busy either entertaining guests or going out for get-togethers. A large part of the cheer and festivities of the holiday season is the enjoyment with friends and family. Of course this also calls from some preparations since we would like to put our best foot forward when enjoying the festivals with our loved ones.
A few tips below on how to prepare for the entertainment this holiday season –
Stock Up – Some guests come in invited and others maybe more of an impromptu decision, on short notice. You need to be well stocked up to cater to both these types. Do understand that as the holidays draw closer the market place tends to get more and more crowded. This means that despite a fair amount of notice, you will find it cumbersome to go out and shop for the guests. It is best to chalk out a list of some snacks and a few main course dishes and stock up on the ingredients. This will mean that if you do invite people over, there will be no need to waste time shopping since you will already be prepared for their arrival.
Clean up – Since guests are likely to frequent your home more often during the holidays, it is important to clean the house up nicely. Again it will waste time if you are going to clean up properly once you are sure of the dates when you are entertaining. Also you do not want guests to walk in impromptu and find your house a mess. So use the holiday season as an excuse to get your annual cleaning in order and make the house spic and span. Undertake all the necessary repairs and arrange the house to look both comfortable an aesthetically pleasing too.
Be prepared – Another important tip for to keep in mind during the holiday season is to be prepared to entertain. You must organize some music, have your bar in order and also be ready to offer guests a place to spend the night in case the need arises. Anticipating the needs of the guests and being ready for it will help you enjoy your guests much more instead of fretting right through the party.
Enjoy – The festivities are a time to enjoy and have fun. When entertaining in your house, do not let it overwhelm you. The idea is to enjoy the get-together and your guests too. So while it is important to play a good host, do not bend backwards since it is also important that you enjoy the party just as much as the others.
Entertaining during the holidays can get to be a bit tedious if you are not prepared. With a bit of preparation the tables can be turned and you can actually have a lot of fun entertaining during the festival season. So, keep the tips listed above in mind and you shall sail across the season without loosing your mind trying to entertain guests.