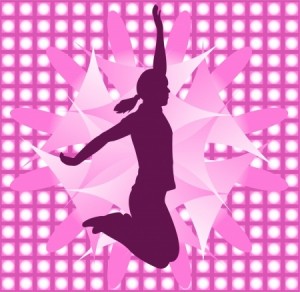 When my youngest turned two, I was at a crossroads in my life. My marriage was falling apart, my dream of my idyllic family life came crashing down. I, like many other women, wasn't ready to take the lead with all those responsibilities on my shoulders, alone. I remember when I was a young teenager, hearing the phrase, "God doesn't give you more that you can handle." I thought that was a cool to imagine, but then a different reality came into my life, becoming a single mom.
Though my faith was strong, I still fell to my knees in despair and exhaustion. I knew how to pray, and I called on that daily, but it didn't pay my bills or take away the worries how and where would I get the money for school clothes and supplies.
Years ago, a friend lent me a book; a self help guide for inspiration and motivation. One of the steps to overcome negative thinking was to make a "Vision Board." At that time, I didn't see beyond my own sorrows of life, and couldn't imagine that would be of much help, but I was wrong. My vision board, wasn't about cutting out pictures of fancy cars, name brand clothes, exquisite jewelry or exotic travel destinations. No, my vision board was about healing my soul, my heart, and my broken dreams. I put up pictures of a woman sitting on a beach chair looking out at the ocean, I put a picture of a mother cradling a baby in her arms, beaming with a proud smile of joy, I cut out pictures of healthy men and women who reminded me of a good life, that will get better with time. I also put up pictures of older women, and grandmothers, also a reminder of strong women who have paved the way for all of us. In the center of my board I cut out a picture of two hands folded in prayer, with a child's hands around them, this was my focus, my center, my true inspiration. To become a healthier, happier, stronger mother for my children, so I can pass along that goodness to them. I not only envisioned my happiness in my life, I celebrate what is good, everyday. Hugs to all you mothers!
Article by Laurie Cesario-Overton