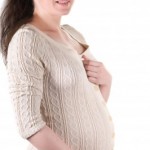 Imagine facing an unintended pregnancy while single, lacking financial resources or other types of support necessary to raise a child. Unfortunately, many pregnant women struggle with this dilemma and are faced with the question: Am I capable of parenting and is this in the best interests of my unborn child? The article will address the reasons some teens and women choose adoption and provide an explanation of adoption today.
Who is a "Typical" Birth Parent?
Approximately 14,000 women choose adoption for their newborn infants in the United States each year (figure taken from Evan B. Donaldson Adoption Institute, "Safeguarding the Rights and Well-Being of Birth Parents in the Adoption Process," Jan. 2007, p. 4). It is estimated that about 1/4 of all birth mothers are teenagers. The majority of others include single women in their 20s who are recently independent from their parents or single women who already have children and do not believe they can parent another child. In most cases, the pregnancy is unplanned.
Why Does a Birth Mother Choose Adoption?
A birth mother typically chooses adoption because she believes it to be in the best interests of her child. She may want to obtain a college education before starting a family or she may be a single mom who is financially strapped and already raising children on her own. The circumstances of each adoption differ. However, in most cases birth parents have gone through a thoughtful decision making process of exploring their options and deciding that adoption is the best option for the child.
What are the Types of Adoption Available Today?
Birth parents are encouraged to play an active role in selecting adoptive parents today and create an adoption plan best reflecting their needs and wishes. There are three basic types of adoption:
• Semi Open Adoption
In a Semi Open adoption arrangement, while the birth parents may select the adoptive family, only non-identifying information is shared between the birth and adoptive parents. For example, the parties will only know first names and perhaps the state where one another reside. There is some degree of contact between the birth and adoptive parents, whether it is a one-time face-to-face meeting or an ongoing exchange of pictures and letters. However, an intermediary such as an adoption agency will act as a go between for the parties at all times, arranging the meeting or receiving the pictures and letters and then sending them along. It is the agency's role to maintain the degree of privacy requested by the parties.
• Open Adoption
In an Open Adoption, identifying information is shared between the birth and adoptive parents. There is some amount of initial and/or ongoing contact between birth and adoptive families, such as exchanging names and/or scheduling visits. Significantly, an adoption agency often may not act as an intermediary. The parties may be in direct communication.
• Closed Adoption
In a closed adoption there is total confidentiality and sealed records. No identifying or non-identifying information is shared and no ongoing relationship is established between the birth and adoptive parents. This type of adoption is not as common as its counterparts because people often want to receive non-identifying medical and social background information about the birth family for the benefit of the child.
While people do advocate for one type of adoption over another; the type of adoption selected is truly a personal decision. When birth parents realize that they can influence the selection of the adoptive parents, they are often much more comfortable with adoption. Getting to know the adoptive parents, through parent files or in-person meetings (if so desired), has helped birth parents feel more confident about the adoptive parents ability to love their children and their adoption plan at large.
In many instances, birth and adoptive parents sign post adoption contact agreements outlining the degree of openness agreed to by the parties. Whether such an agreement is legally enforceable varies state by state. Regardless, such a document should be honored by the parties simply out of good faith.
Who May Offer Adoption Assistance?
There are two types of adoption: a licensed agency adoption or a private/independent adoption. What is the difference? No matter what type of adoption you select, it is a legal proceeding and an attorney's services will be needed. However, the difference is in the other services provided to birth parents during the pregnancy (or the lack of services provided).
If the adoption is handled independently through a minister, lawyer, counselor, a doctor or friend — anyone who is not licensed by the state authorities as an adoption specialist — it is considered a private or independent adoption. This typically happens when an adoptive family hires a private attorney and then searches for a birth family considering adoption. They may advertise in the newspaper and on the internet, and otherwise spread the word to doctors, hospital workers and ministers. Birth parents in turn see their ad or hear about them and call the family or their attorney. There may be minimal counseling assistance to birth parents before or after birth.
If the adoption is handled through a licensed adoption agency, you are helped by adoption specialists. With an agency, you may receive assistance from a birth mother counselor. The agency will help you obtain medical coverage, coordinate prenatal and post natal care, and provide you with information about prospective adoptive families who have been thoroughly screened (with police and FBI clearances and approved home studies by licensed social workers). The agency will provide you with counseling before and after birth, if needed. And the agency can provide you with expense assistance during your pregnancy as approved by the court (typically living expenses, utilities, food and maternity clothing). All agency services to birth parents are confidential and free of charge.
Whatever route is select, birth parents should be certain to carefully consider all options. Birth parents should not feel pressured or judged. They should seek assistance from a specialist who is supportive and respectful. Not all providers are alike, so it is important for birth parents to work with a reputable specialist. In the end, it is best for birth parents to feel that the best decision has been made for the baby.
Making a Decision
In most cases, the birth parent decision to make an adoption plan is difficult. Many tears are shed and birth parents experience a great feeling of loss after the adoption. However, they may find this diminishes over time when accompanied by a sense that the best decision has been made. It is helpful for birth parents to stay connected on some level – whether it be through ongoing, direct contact with the adoptive family or through an exchange of photographs, letters and/or a new option (thanks to technology) of online website creation consisting of picture and video uploads designed for birth parent viewing.
Conclusion
Today's birth mother often struggles with the challenge of an unplanned pregnancy while lacking the financial resources, means or support necessary to raise a child. Adoption now offers birth parents more choices than in the past. They are encouraged to play an active role in the process of choosing an adoptive family and may establish their wishes for contact after placement. When birth parents realize this, they are often much more comfortable with adoption. It is important for birth parents work with a qualified service provider who can safeguard their interests and offer full assistance.
The birth parent decision to make an adoption plan is often made after much deliberation and consideration of the best interests of the child. This decision should be deemed courageous.
Written by Marni Denenberg,
Domestic Adoption Specialist, Alliance for Children, a non-profit adoption agency
Contributing author Marni Denenberg is available to answer your adoption-related questions at mdenenberg@allforchildren.org or 1-877-40-ADOPT.