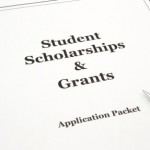 A scholarship is financial aid offered to a student based on the merit of the candidate. Almost all colleges and university programs offer scholarships to their students and these financial aids are supposed to help students who excel in their area of study. While many of us are aware of what scholarships are, there are some fine points about these programs that one must know about, if wanting to take advantage of these schemes.
Below are a few unique points of a scholarship that one must be aware of when wanting to apply for one:
Not automatic – Some of us are under the misconception that scholarships are given automatically to those students who meet the grades. This is not true. Much like grants, one needs to apply for scholarships as well. Most school application forms will have a box on the application, which needs to be checked in case you wish to apply for a scholarship. So do not presume that in case you have met the merit grades you will be automatically informed about the scholarship given to you.
Many types - Another misconception is that scholarships are just of one type. This is not true. You can get a partial scholarship, a full scholarship, or even one where the financial aid granted to you will cover not just your tuition, but also your books, etc. It is important to go through all details and understand the various categories that you are eligible for, and then apply accordingly. When it comes to scholarships, one size does not fit all.
Research - Do your homework to understanding scholarships, just like grants and student loans. In fact there are certain scholarships that have time constraints, so there certain time slots each year that they can be apply for. It is important to seek first hand information on scholarships from the colleges that you wish to apply for. Remember, each college can have its own unique scholarship plan, so do not assume that all colleges will have the same eligibility and scholarship programs.
Follow the instructions, it saves time! - When filling out a scholarship form, it is important to follow all the directions. The application needs to be filled out correctly and in its entirety, and submitted with all the supporting paperwork required.
Scholarships can work for you as a huge financial support throughout college. Thus it is very important to understand the application process in detail, and then make sure the application is submitted correctly and completely. So begin your research well ahead of time and you will be able to lessen the financial burden college education.