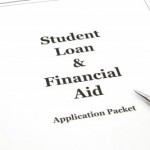 Applying for federal student aid is quick and easy. You can complete the Free Application for Federal Student Aid (FAFSA). Follow these easy steps to simplify the process of applying for federal student aid.
The Free Application for Federal Student Aid (FAFSA) is required to apply for federal student aid, such as federal grants, loans, and work-study. The FAFSA is also used to apply for most state and college aid, in addition to some private financial aid.
Some requirements for receiving federal student aid:
You must be a United States citizen or eligible noncitizen of the United States with a valid Social Security Number (SSN).
You must have a high school diploma or a General Education Development (GED) certificate, complete homeschooling, or pass an approved "ability to benefit" test.
You must enroll in an eligible program as a regular student seeking a degree or certificate.
You must be making satisfactory academic progress.
If you are a male between the ages of 18 and 25, you must register or already be registered with Selective Service. You must also register if you are not currently on active duty in the U.S. Armed Forces. If you are a citizen of the Federated States of Micronesia, the Republic of the Marshall Islands or the Republic of Palau you are exempt from registering (see www.sss.gov for more information).
If you have been convicted for the possession or sale of illegal drugs for an offense that occurred while you were receiving federal student aid (such as grants, loans, or work-study), you must complete the Student Aid Eligibility Worksheet to determine if you are Eligible for aid or Partially Eligible for aid.
You must not owe a refund on a federal grant or be in default on a federal education loan.
You must have financial need (except for unsubsidized Stafford loans).
Gather the documents needed to apply. For example, you'll need
income tax returns (yours and most likely your parents), W-2 forms, and other records of income, and
identification documents (social security cards, drivers licenses). A complete list of documents is here.
Apply online at FAFSA
The FAFSA is used to apply for federal financial aid (grants, work-study, and loans). Also, many colleges, universities, and career schools use your FAFSA information to award state and college aid. The process is free. Never pay to apply for federal financial aid.
You'll need a PIN to "sign" your online FAFSA, make corrections to the application, and more. If you are a dependent student, your parent will need one too. You can get your PIN before you begin or as you complete the FAFSA — it's up to you. Get a PIN now!
Note: Complete the FAFSA each year, starting on January 1. Be sure you meet application deadlines.
After You Submit the FAFSA
After your FAFSA is processed, the results are sent electronically to the schools you listed on your application. You will receive a Student Aid Report (SAR).
The Student Aid Report (SAR)
Your SAR summarizes all the information you provided on your FAFSA. It must be correct before you can receive federal aid. Read the information below to find out how and when you will receive your SAR, and what to do with it once you receive it.

What to do with your SAR
When you get your SAR, review it for accuracy.
A complete, correct SAR will contain your:
Your Financial Aid
Make sure the financial aid office at each school you're interested in has all the information needed to determine your eligibility. Follow all directions on any communications from the school or from the U.S. Department of Education, and respond by any deadlines. If you don't, you might not receive federal student aid.

The Financial Aid Award
If you listed a school on your FAFSA and have been offered admission by that school, the financial aid office at the school will send you an award letter (most likely electronically). The award letter includes the types and amounts of financial aid you may receive from federal, state, and school sources. This combination of aid is your financial aid package.