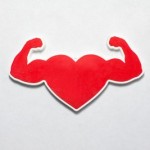 In all of our lives as Mother's, raising our children is the number one priority. Taking care of them, and doing right by them, is our responsibility.
Every now and then, we fall short and struggle with our own uncertainties, and self worth.
We all must remember to keep our focus on doing our best. Call on your strengths, your wisdom, your intuition, and your Faith.
Know that moms all over are facing the same challenges and struggles as you. How do some get through the rough spots so well?
I believe, it is from within. This kind of inner strength has no boundaries. It is within each of us.
Whatever your faith is, and where ever it comes from, it calls for us to believe, in all that is good. Hope is for us to know there will be better times ahead. Believe, that your life is good and filled with many blessings.
Sometimes we have to look deep within ourselves to discover all that is good and see our true potential. Our children need to see their parent(s) believe in themselves, for that is where hope comes from.
When I was raising my five kids, I prayed and prayed for strength and guidance and I believed in myself, even when it seemed like the walls came crashing down.
Without faith, hope and love where do we begin this journey of being a single mother? I knew that it started with me, as their mom.
I wanted my children to see that the bumps in the road of life, wasn't enough to keep us down. There is always someone who has it much harder.
It always seems that in the most trying times, you find yourself more.
Don't be afraid to cry, don't be afraid to feel weak, don't be afraid to question your abilities, but you do need to have Faith. Whatever journey you are on, so is your sense of Faith.
Give yourself a little credit for doing the work and facing the many obstacles that lie ahead. Don't be bitter, that takes away healthy energy that you need to be a good parent.
Find a few things in your life, besides your loving children to be grateful for, and then build on that.
Find your Faith, wherever that may come from, believe in yourself, and a new door will open when you least expect it.
Article by Laurie Cesario-Overton