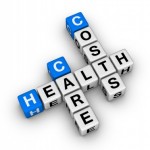 FamilyCare offers healthcare coverage to parents living with their children 18 years old or younger. FamilyCare also covers relatives who are caring for children in place of their parents.
Like All Kids, FamilyCare covers doctor visits, specialty medical services, hospital care, emergency services, prescription drugs and more.
Parents can get FamilyCare if they live in Illinois and meet the FamilyCare income limits. They must be U.S. citizens or meet immigration requirements. All Kids or FamilyCare health benefits will not affect your immigration status unless you receive services in a nursing home or mental health facility.
Parents can have income up to the amounts shown in the income guideline chart. Check the income limit for the size of your family.
Due to a change in state law, FamilyCare Share, FamilyCare Premium and FamilyCare Rebate are no longer available to adults.
There are small co-pays for FamilyCare, from $2 to $3.65, for doctor visits, prescriptions, and using the emergency room when there is not an emergency.
How to apply for FamilyCare
Parents and caretaker relatives whose children currently receive medical benefits should contact the Department of Human Services (DHS) Local Office or an All Kids Application Agent.
Parents and caretaker relatives can apply for medical benefits online or download and complete the All Kids/FamilyCare application and mail it to the central All Kids Unit. They can also apply through a local All Kids Application Agent or a Department of Human Services (DHS) Local Office.
Illinois families can apply for health insurance online. It may take 20-45 minutes to complete this application. The bigger your family is, the more time it takes.
FamilyCare Cost Sharing
Services:
Monthly premiums – $0; Medical visits – $3.65 per visit; Prescriptions – $2 for generics, – $3.65 for brand drug; Emergency room use in non-emergencies – $3.65; Inpatient hospitalization (Up to) – $3 per day.
Families with children who are American Indians or Alaska Natives do not pay premiums or co-payments.