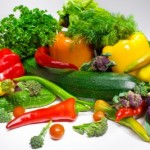 It's been such a busy season here lately.  With soccer, starting home schooling, cheerleading, doctor's appointments, and more, I'm pretty exhausted.  Nonetheless, canning season has begun, so I've got work to do.
Earlier this week, I took my kids to a farm that had pick-your-own tomatoes.  We planted tomatoes, but ours didn't grow that well.  We eat way more tomato products than our garden can support, so we bought tomatoes from a local farm.
I know I could buy spaghetti sauce, tomato sauce, and salsa at the store, but homemade tastes so much better, is way healthier, and is much cheaper.  In fact, we picked our own tomatoes, all 83 1/2 pounds of them, for only 25 cents per pound.
Last night, we also went to pick green and yellow beans from a friend's garden.  I canned half of them this morning, but I ran out of jars before I could can the rest.
Local farms and friends have saved us alot of money on food this season. Unfortunately, the apples aren't doing well here this year, so I probably won't be able to make applesauce or jelly.  Still though, I'm grateful for what we are getting, and I'm doing my best to preserve it for winter.  Hopefully it'll save me from buying expensive convenience food when the baby comes, and it may help me to be able to afford more Christmas presents.  If nothing else though, it'll save us some money this month, and I'm satisfied with that.
If you haven't looked for farms in your area yet, now's the time to do it.  The season will be ending soon, and prices should come down so farmers can sell their harvest instead of having it spoil.  Stock up now to save yourself money this winter!
Article by Randi Millward