Savannah Jade Ruiz is February Kid of the Month.
Savannah Jade Ruiz is 2 yrs old. As lil as she is you wouldn't imagine how big of a personality she carries. This little girl is smart, beautiful, talented, & the most loving. Little girl. She makes me and everyone around her smile.
She doesn't have her dad in her life and eagerly seeks it from other men in the house.it breaks her heart but she's strong and a vibrant soul.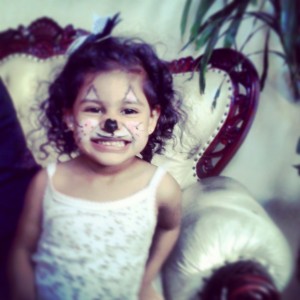 "I will always be your #1 fan, bestfriend, mom, & teacher. I will only push you to the word of God.you will decide your path but I will show you the love of the Lord. After all, he gave me you."
When it gets too hard to stand,
kneel!