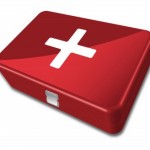 Health Resources and Services Administration (HRSA)
Federally-funded health centers care for you, even if you have no health insurance.
You pay what you can afford, based on your income.
Federally funded Health centers provide
checkups when you're well
treatment when you're sick
complete care when you're pregnant
immunizations and checkups for your children
dental care and prescription drugs for your family
mental health and substance abuse care if you need it
Health centers are in most cities and many rural areas. Use the Find A Health Center Tool to find health center hear you. You can search by address or by county/state.
Search for HRSA – Supported Health Centers
The Find A Health Center Tool will help you locate HRSA-supported health centers, where you may go to receive free or low-cost health care. It is designed to be a simple-to-use tool: enter an address, city, or county and the tool finds health centers in the area near it.
You can view the search results as a list only, or as a list with an accompanying map that shows where each health center is located. You can print the search results, email them to yourself or to someone else that you think may be interested, and get driving directions to any of the health centers you find.