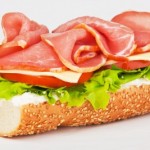 The mission of Feeding America is to feed America's hungry through a nationwide network of member food banks and engage our country in the fight to end hunger.
Child Hunger: The nation's economic growth depends on the well-being of our children. As such, the existence of childhood hunger in the United States threatens future American prosperity.
Network Programs
Public Assistance: 
Check eligibility for the program
We have resources to help you find assistance. We believe that everyone deserves to have enough to eat and society functions better when people are fed.