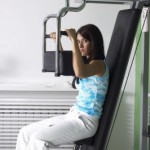 Single motherhood involves having children that depend on you for their financial needs. The purpose of this column is to provide financial fitness exercises to help you become financially fit. It is also our goal to provide specific tips for single moms whereby you can be financially fit with your finances, which in turn will help you make better financial decisions for your children.
There are so many areas of your lives that deal with money on a daily basis, such as savings, money accounts at your disposal, insurance, expenses that must be paid, and much more. It can be overwhelming. Then add to that mix a family that depends on your income for their financial needs. It can seem like too much for you to handle all alone. The good news is you are no longer all alone. Financial Fitness for Single Moms is here to be your financial fitness guru. This column is going to make navigating the money maze as easy as understanding 1+1=2.
This column is going to cover detailed financial exercises related to financial fitness. An example of a financial exercise that will be covered is budgeting. Some topics that will be covered in budgeting are how much money is coming into your household, and how much is going out. Components of budgeting will also be covered in detail over several weeks of the column, such as Pay Yourself First.
Another financial exercise that will be covered in the column is saving. We always hear about saving and that we should be saving. Many know they should save, but don't know how much to save, or where to save. One of the major concerns about savings is the emergency fund, which is a short term savings plan. These topics and many others relating to savings will be covered in the column.
The goal of the column is to help you and your families become financially fit over time. It is our goal to develop a long term relationship with you. As time passes, your financial needs will change. For example, if you are still pregnant, your financial needs are very different to when you have the baby. As the baby grows, your financial needs once again will change. And throughout life, as you transition to different stages, your financial needs change accordingly. Therefore, the goal of the column is to provide insight, assistance, and financial exercises at these different stages of life. We welcome feedback and requests for special topics, in order to provide you with helpful and applicable tools and knowledge for your particular financial situation.
Article by Lisa Sehannie