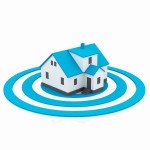 Whether you're seeking a low-interest loan for your first home or looking for an affordable apartment to rent, you can visit the Department of Community Affairs for help.
What You Should Know:
If you're a first-time home buyer who needs a fixed-rate, low-interest mortgage loan, read about the Georgia Dream Homeownership Program.
The Housing Choice Voucher Program (Section 8) can help you pay rent if you're struggling with your finances. Check on the status of Section 8 waiting lists for your county, and if the waiting lists are open, submit an application. DCA accepts applications for all but 10 counties. If you'd like to apply for housing in one of those 10 counties (including Dekalb and Fulton counties), contact your local housing authority.
You can fill out a DCA Housing Choice Voucher Program (Section 8) application for free. Be suspicious of any website or company that charges you for this same service.
If you're

in danger of becoming homeless

, don't hesitate to ask for help. It's much easier to seek housing assistance when you are in an apartment or home than when you are staying in a shelter.
Who is eligible to apply for the Housing Choice Voucher Program (Section 8)?
Read about the income limits to see if you qualify to apply.
How do I prevent foreclosure on my house?
Created to prevent foreclosures, HomeSafe Georgia provides you mortgage assistance while you seek new or better employment. Read eligibility requirements to start your application.
If you are facing foreclosure of a home you own, please call the HOPE Hotline at the HOPE hotline at 888-995-HOPE or visit
www.dca.ga.gov/housing/Homeownership/programs/foreclosure.asp or
portal.hud.gov/portal/page/portal/HUD/topics/avoiding_foreclosure
As a landlord who rents units to low-income families, I understand that both the federal and state governments offer tax credits that I'm eligible to receive. How do I apply for these tax credits?
DCA accepts applications for the credits in the spring of each year. Learn about what you'll need to collect to start your application.
To locate affordable housing in your area, visit www.georgiahousingsearch.org or call 1-877-428-8844.