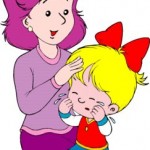 The New Year is just round the corner and almost all of us are hoping to bring it in with our own personal touches. Some people may prefer to sit and home and watch some TV with a loved one while others may like to party hard till past midnight and welcome the coming year with music, dancing and drinks. If you are someone who likes to party when the year changes, child care is likely to be on your mind. Finding a babysitter for this one particular night is not an easy task. Almost everyone has plans for this time of the year and often you may be forced to stay at home and watch television while you would have liked to go out to party instead.
Below are a few tips that will help you to find child care for New Year's Eve without having to pay through your nose for it:
Older babysitters – Most of us will hire a teen as a baby sitter and this is the reason why we will often find no one to babysit during New Year's Eve. Almost all teenage girls will step out for a party of their own and will not wish to spend this time of the year babysitting. However, if you can find an older lady for the baby sitting, she will be more open to caring for the child for this particular night, since in most cases she will not have plan of her own. So instead of looking for a teenage girl, ask someone older if they would like to babysit your kid.
Grandparents – In case you have grandparents living close by, you could ask them if they would care for the baby for that one night. They could bunk at your home for that evening, or you could drop of the baby with them. In case the grandparents are agreeable, you can enjoy your party and not worry about the safety of the child either.
Sleepover - Find a friend family with kids that celebrated New Years Eve at home, and see if they would like to accommodate your kid as well. So you can drop of the baby on the way to the party and pick her up next morning.
In most cases the New Year party goes on into the wee hours of next morning and this is why it is crucial that the child care option that you do select for your baby is a dependable one. Unlike most other parties that will last a couple of hours, this one tends to be longer and leaves you exhausted by the time you return. Having someone to care for the kid all night will help you recover from the party and get back into your mom mode easily.