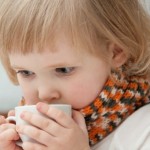 The weather is changing and while most of us are looking forward to the summer sun, this time of the year also makes us susceptible to the flu. Runny noses, high fever, itchy throats and even body ache are some of the common symptoms of the flu. Worse still, when the viral does attack, it seems to take the entire house down with it. While in most cases these germs are in the air and one is not sure how to guard against them, there are certain precautionary measures that serve useful.
Of course vaccinations head the list of preventive measures as far as flu goes. Most doctors will be able to recommend the necessary flu vaccinations. However there are some basic precautionary measures against the flu that work to keep the disease at bay. These are discussed below:
Sanitizers – Germs are everywhere and we tend to pick them up very easily too. While at home most of us will be careful to wash our hands, we often don't have these facilities when outside the house. It is important to carry sanitizers for this purpose. Hand sanitizers help us to clean the germs off our hands and thus prevent them from entering our system. Right from kids to adults, everyone must carry these sanitizers, especially when the flu season hits.
Personal hygiene- It is also important to maintain high personal hygiene in order to keep the flu germs at bay. Regular baths, washing hands after using the toilet and before eating food, wearing keep clothes, keeping the house disinfected, etc are just a few tips that help to keep the flu away. In case someone in the house has a cold, it is crucial to use tissue paper and dispose it off properly so as to make sure the germs do not spread further.
Water intake – The one thing we often ignore is out intake of water. Many of us make the mistake of opting for a cold beverage instead of water and this makes us more susceptible to the flu germs. If you have a cold or find that the flu germs are attacking people around you, this will be a good time to increase your intake of water. The more water you drink, the easier it will be for you to flush germs and toxins out of your system thus staying away from the flu.
Eat healthy – The last but not the least is to eat healthy. The food we eat must not be contaminated. As far as possible it is best to eat home made food. Staying clear of street food is crucial when trying to keep germs at bay. It is also important to eat foods that help you strengthen your immunity.
Keep these tips in mind and you will be able to keep the flu at bay. While it is a fact that in most cases the flu germs are in the air and despite the best of precautions you may still fall prey to the infection, it is also true that those who take precautions are less likely to suffer from the horrible fever that seems to come around every season change.