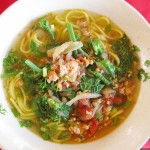 Temporary food assistance for eligible low-income families and individuals is available from the U.S. Department of Agriculture. Use MI Bridges to see if you're eligible, apply for assistance and manage your account online.
Eligibility for Food Assistance Programs
Check eligibility, Apply for benefits, View your benefits.
Apply for benefits
Forms and Publications on the different assistance programs
Payments
DHS clients are issued a Michigan Bridge Card to purchase certain food products and access cash benefits at a number of retailers and ATMs throughout the state.
Contact a customer service representative toll-free at 1-888-678-8914 if you:
Received your first card in the mail – follow the instructions that came with your card to choose a personal identification number (PIN).
Have a lost or stolen card.
Suspect someone else is using your card.
Have trouble with your card.
Forgot or want to change your PIN.
Need to know your food and/or cash benefits balance and cannot find your last store receipt.
Want to know a location nearby to use your card.
Customer service is available 24 hours a day, 7 days a week (Spanish and Arabic service is available). If you are hearing- or speech-impaired, call the Michigan Relay Center at 1-800-649-3777.
Lists of participating businesses where you can use your Bridge Card:
ATMs (cash assistance only)
Retailers
Farmers Markets
Restaurants (only available if you or your spouse are age 60 or older; blind, disabled and receive Supplemental Security Income; or homeless).
Always look for the Quest logo or ask an employee if the Bridge Card is accepted before making a purchase.