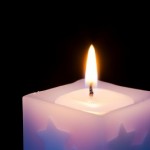 Catholic Charities offers services and programs that meet the important needs of individuals and families in Citrus, Hernando, Hillsborough, Pasco, and Pinellas counties. Their services are available to everyone without regard to race, religion, age, ethnicity or gender.
FOUNDATION of LIFE
Through the Ministries of Mercy, "Life Ministry," Catholic Charities Foundations of Life pregnancy and adoptions services provide help to women experiencing an unplanned pregnancy and support for family and friends.
Foundations Of Life – Adoption Services
Catholic Charities provides counseling of birth parents, provisions or resources to meet physical needs of birth parents considering adoption planning; facilitates the legal transfer of parental rights for those parents who voluntarily select adoption as their option of pregnancy and/or parental resolution; conducts adoption home studies and preparation for prospective adoptive parents who wish to adopt through our agency, as well as for prospective adoptive parents working with an independent/intermediary/and/or agency outside of the State of Florida for domestic and/or international placement; provides post placement counseling, support and follow-up services, provides consultations with individuals and organizations to provide specific information on adoption; and search services for Catholic adoptees and birth families interested in reunification.
Contact Information
Toll free: 1-866-973-8638
Telephone: 813-631-4393 (Tampa)
Fax: 813-631-4395
E-MAIL adoptionservices@ccdosp.org
Mailing Address:
2021 E. Busch Blvd.,
Tampa, FL 33612
Foundations Of Life – Pregnancy Centers
Foundations of Life Pregnancy Centers (formerly Pregnancy Plus Medical and Pregnancy and Parenting Support) of Catholic Charities offer support services to women who are facing unplanned pregnancy. We offer free and confidential support to women of all ages.
Dealing with an unplanned pregnancy can be difficult, but you don't have to do it alone. At our center we can discuss your fears, concerns, options and questions with people who care about your needs. Your choices today will affect your tomorrows. And you owe it to yourself and your baby to get the best information to protect your health and your future.
Pregnant and Need Answers
Program provides:
Pregnancy Options – Accurate information on abortion, parenting and adoption
FREE Pregnancy Test
FREE Ultrasound
Community Resources and Medical Referrals
Mentoring Program-Balanced Life Program-Mentoring/incentive
Parenting and all about baby Resources
Maternity and infant supplies
Contact Information
Phone: 813-631- 4398
Email: foundationsoflife@ccdosp.org
Contact Foundations of Life Pregnancy Center
Foundations of Life Pregnancy Center – Hillsborough
2021 E. Busch Boulevard
Tampa, FL 33612
Email: folhillsborough@ccdosp.org
Foundations of Life Pregnancy Center – Pinellas
1213 16th Street North
St. Petersburg, FL 33705
727-550-4236
Email: folpinellas@ccdosp.org
Foundations of Life Pregnancy Center – Spring Hill
1423 Kass Circle
Spring Hill, FL 34606
352-686-9897 ext. 22
Email: folhernando@ccdosp.org
Foundations of Life Pregnancy Center – Pasco
37733 Meridian Avenue
Dade City, FL 33525
352-521-1218
Email: folpasco@ccdosp.org
Foundations of Life Adoption Services – Tampa
2021 E. Busch Boulevard
Tampa, FL 33612
On Call 24/7 1-866-973-8638
Serving Hillsborough, Hernando, Pasco,
Pinellas, Citrus Counties
Email: adoptionservices@ccdosp.org
Foundations Of Life – Project Rachel: Post Abortion Healing and Reconciliation
What We Do: Encourage those who are post abortive to seek God's help to face the hurt, and experience healing and peace. Project Rachel is a program of reconciliation and healing. Clients Served: 58 (FY 08/09).
Who we serve: Anyone who has been impacted by an abortion decision including mothers, fathers, grandparents, siblings, friends, and medical professionals.
Our service area includes: Hillsborough, Pinellas, Pasco, Hernando and Citrus Counties.
Services:
Referral to a priest sensitive to your particular needs.
Referral to a professional counselor trained to help you sort through unresolved feelings and conflicts.
A lay companion who will meet with you to work through your past experience using the HEART (Healing the Effects of Abortion Related Trauma) program.
Rachel's Vineyard Retreats offered 4 times a year to help you heal with others who are also dealing with the pain of an abortion. The retreat is a safe place to renew, rebuild and redeem hearts broken by abortion. Go to our website at www.rachelsvineyard.org for more information.
Contact Information
Telephone: 813-924-4673
Toll Free: 1-888-456-HOPE (4673)
Fax: 813-631-4395
Email: eboe@ccdosp.org
Mailing Address:
2021 E. Busch Blvd.,
Tampa, FL 33612