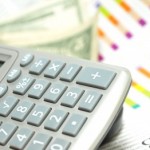 Simply having a household budget will not do. We need a good household budget. It is only when you have a well thought out and planned household budget that you can hope to save money and also enjoy a decent lifestyle.
While there is extensive hype around a good household budget, it gets very difficult to understand what a good household budget means. What are the important features of such a budget, which differentiate it from an ordinary one?
Let's take a look at the features of a good household budget:
Balanced – A good household budget must be well balanced. The budget should not ignore any aspect of one's living. Right from the necessities to the needs to the wants and desires, the budget should cover it all in the right proportion. Of course the necessities do demand greater attention, but the budget should not completely overlook the luxuries, which we indulge in from time to time. A good budget is one that provides for the necessities and also has room to bring in some play and enjoyment. A budget, which focuses only on the necessities, will not last too long and is going to come crumbling down like a house of cards.
Savings – Another very important aspect of a good budget is that it should involve savings. Savings form an essential part of the budget and it is important that a good one keeps the focus on savings. How much we save is a matter of personal choice, but the aspect of savings should not be missing from the budget. At the end of the day following the budget should help you to save up a certain amount of money that you were unable to do when not following the budget.
Easy to Follow – A good household budget should be simple and easy to follow. If your budget is too complicated and extremely rigid, it is going to make life worse for you. The idea of having a household budget is to make things simpler. The incomes and expenditures should be well defined and simply laid out. The sections should be well segregated with no room for confusion at all.
Flexible – The budget should allow you to some flexibility in terms of the expenditure. A rigid budget that swings out of balance at the drop of a hat is not considered a very good one. In the practical situation certain expenditures cannot be foreseen and a good budget should keep this aspect in mind. Guests, medical emergencies, etc are all unforeseen expenses and a good budget must provide for these. If the budget does not allow for these unexpected expenditures, then it will collapse under its own weight. Flexibility allows the budget to be followed.
A good budget may take a bit longer to plan than an ordinary one, but remember that the advantages of a good budget are plenty and every bit worth the effort you put into formulating such a budget.