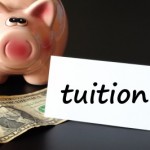 Rhode Island Foundation/Rhode Island Commission on Women/Freda Goldman Education Award
Applicant must meet the following criteria:
either preparing for a nontraditional job or career through an educational program;
or returning to the labor market in need of training to sharpen your skills;
or be an ex-offender wishing to undertake vocational or career education and training;
or be a displaced homemaker and/or single mother wishing to further their education.
Must be enrolled or registered in an educational or job skills training program.
Must be a woman living in Rhode Island.
Award Information:
Award Amount     $500 – $1,000
Application Deadline     June 15
Available to Class Level     Freshmen, Sophomores, Juniors, Seniors
Renewable
Eligibility Information:
Financial need analysis is not required
Contact Information:
Rhode Island Foundation
Funds Administrator
One Union Station
Providence, RI 02903
Phone     (401) 274-4564 ext. 3117
email libbym@rifoundation.org
Find more resources at CollegeData.com