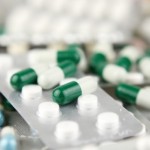 The FREE DRUG CARD program is being sponsored by a non-profit organization to help all Americans cut their prescription drug costs. Simply download your FREE Prescription Drug Cards and receive savings of up to 75% at more than 54,000 national and regional pharmacies. Please enter your name and e-mail address in the box below and we will generate a printable membership card for you. This card is pre-activated and can be used immediately. This Prescription Card is not Insurance!
FreeDrugCard.us provide the best free prescription drug card program in the country. There is no cost for this Rx savings plan, and it is readily available to everyone as a means to help make prescription drugs more affordable. This program works like a free Rx drug coupon. Simply print a card, take it to the pharmacy, and lower your medication costs.
How does this Prescription Drug Savings Program work?
FreeDrugCard.us is partnered with companies that negotiate discounts directly with the pharmacies on over 20,000 name brand and generic drugs. These discounts are then passed directly on to cardholders.
Who is eligible to participate in the FreeDrugCard program?
Membership to the FreeDrugCard program has no requirements. Unlike insurance programs, there is no income, age, pre-existing condition, deductible, or waiting period restrictions. The program is designed to help patients nationwide who do not have prescription drug coverage or who have coverage but are subject to large deductibles, large co-pays, formulary limitations, dosing limitations, gaps, and/or any cash out-of-pocket expenses.
Which prescription drugs do they cover?
The FreeDrugCard Program covers all FDA approved brand name and generic prescription medications. Use our medication pricing tool to search for your prescription.
How do I use the Free Drug Card?
Select a pharmacy: FreeDrugCard is valid at over 56,000 network pharmacy locations nationwide. In most cases, your current pharmacy will be part of our network.
Submit your prescription: Present your prescription to the pharmacist. If you need to transfer a prescription, bring your empty prescription bottle or label with you to the pharmacy.
Present FreeDrugCard: Your card's unique code provides the pharmacist with the appropriately discounted prescription price. The price on the prescription is based on the pharmacy's contracted agreement with FreeDrugCard and our partners.
You Save: Your savings will be clear once the pharmacist enters your filled prescription into the register. Whether the lowest discount price is the FreeDrugCard's price, your present insurance program's price, or the pharmacy's already discounted price, you are GUARANTEED to receive the LOWEST price available!
Which pharmacies can I go to?
FreeDrugCard.us have a constantly expanding list of over 56,000 participating major chain pharmacies and local pharmacies nationwide. Use the Pharmacy Locator to see if your pharmacy is in their network. They also provided a list of participating pharmacies.
Program Highlights
Everyone is eligible to get pharmacy discounts through this program. The program can be used to supplement most health insurance plans including Health Savings Accounts (HSA) and High Deductible Plans. It can also be used as a Medicare Part D supplement by providing discounts on non-covered drugs.
There are no enrollment forms, no age or income requirements, no waiting periods, no eligibility required, no exclusions, covers pre-existing conditions, no claim forms to file, no annual or lifetime limits.
This program has Lowest Price Logic to guarantee that you get the best pricing on prescriptions (Card holders pay the lower of a discount off Average Wholesale Price-AWP, discount off MAC Pricing, or Pharmacy Promotional/Retail price). You can save up to 75% on your medications (average savings are roughly 30%)!
The program includes discounts on brand and generic medications, open formulary so that all medications are eligible for discounts.
The Discount Prescription Card is pre-activated and accepted at over 56,000 pharmacies around the country including most major chains.
No personal information is required to get a card. No personal information is collected on processed prescriptions.