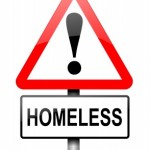 I am an orphan who has lived most of her young life in foster homes. At about ten years of age I was put in foster home after my mom passed away. I had two older brothers who were put up in the same home but they ran away within the following year. Our dad was declared an unfit parent due to his addiction to drugs, and that time is the last I remember of him. As a ten year old I was not the best of candidates for adoption and while I was moved about in foster homes a few times, I did not have any family opt to adopt me. My advantage was my academics. I was really good in school, and despite the fact that I was branded a geek, I continued to enjoy being ahead of my class in almost all the subjects.
What went against me was my attraction to drugs. For some reason I was quick to pick them up when in high school and before I even knew it, I was addicted and worse, I got pregnant. I was sent off to a drug rehab which to me seemed more like a reeducation camp, but yes it did straighten me up. In fact I delivered my boy while still in rehab. Then I was sent off to a shelter for single moms. From here on things changed completely for me. Once my baby was around, I just knew I had to give him a better life and would do almost anything I could to work towards that life.
The first thing that occurred to me what that I wanted to get my own place. I did not want to raise my baby in a shelter. So I began by looking for a job that would allow me to rent my own apartment. In about six months I was out of a shelter and had moved into my apartment that I shared with two other girls. My baby was almost eight months by now and I found a day care very close to my place of work. Having two other girls in the apartment helped me a lot since they were very friendly with my baby and this gave me time to pursue my online course in computers. After finishing the course I got a promotion at work. This emboldened me and I signed up for a two year program geared towards computers.
It took me about five years to get my life back on track. I studied and worked hard. We moved several times but I stayed off drugs and saved every penny that I could. In these five years I never went back to drugs and don't remember taking even a single vacation day off. By the time my baby was 6 years old, I was ready to put a down payment on a house. I was doing very well in my job and my credit was good too.
All this time I had worked my way towards buying my own home, but now that I had the funds to move forward, I did not know where to start. I did not know what type of a house I could afford to buy, in what area or even what the insurance cost would come to. No doubt I had come a long way from my years in foster homes and the single mothers' shelter, but I was still far from owning my own place.
In the past few months I had been taking up some content writing jobs to earn a few extra bucks and during one of my searches I came upon http://www.singlemom.com/home-ownership-programs/ and was pleasantly surprised. There was so much information here that I could use. Most of my questions about what type of a house and how much could I afford were answered by http://www.singlemom.com/assistance-buying-home-and-guide-avoiding-foreclosure/ , while information on grants for single mothers wanting to buy their own home was available at http://www.singlemom.com/usda-rural-development-housing-community-facilities-programs/ .
From here on, I got my ball rolling. I began by seeking out a home loan and learning how to compare the various offers. Then I narrowed it down to this on flat just on the suburbs. It was a new building and so the prices were comparatively lower. Thankfully for me the property market had crashed and this meant I got the apartment at a much lower rate than otherwise. Because I had done my homework well, I was able to pick out a decent home loan option and also move ahead with a property that was suitable for my needs and also within my budget.
It's been almost a year since I moved into my own place. To date I have no clue where my brothers are. My only family is my child and I am happy that I am able to give my kid a home. I don't even remember what my mother looked like but I am sure that if she saw me today she would be mighty proud.
I never went back to drugs. I have been very honest in my work, and moved ahead despite problems. The desire to own my own home has been my driving force. Even today when I come back home I realize that no matter how stressful the day has been for me, coming home to my own place always makes me feel easy and relaxed.
Few people in my life today believe that I was once homeless. I always tell them that it is a matter of believe in yourself and deciding to turn your life around. I knew I had no on to fall back on and so pushed myself all along and found a way out of the hold that I had fallen into. Like Einstein said, I am grateful to those who said no, it is because of them I was able to do it myself.