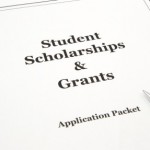 Tech Promise is a needs-based scholarship. Tech Promise is designed to fill a gap in the financial aid support system for low-income residents of Georgia. With scholarships, grants, and job opportunities, the program is designed to enable eligible students to attend Georgia Tech debt free.
Eligibility: to be eligible, students must:
Be a legal resident of Georgia
Be a full-time student seeking a first undergraduate degree
Complete the financial aid application each year by the published deadline date
Be eligible applicants for federal financial aid
Be a dependent student whose parents:

Earn less than $33,300 in total annual income/benefits;
Are eligible to file an IRS form 1040A or 1040EZ for the most recent tax year

Maintain a minimum GT GPA of 2.0 and satisfactory academic progress, as defined by the Institute.
Awards will be individually tailored to meet the financial need of each recipient. Assistance will include scholarships, grants, and job opportunities that, when combined, will make it possible for an eligible student to attend Georgia Tech without the burden of student loan debt.
Entering freshmen may apply for up to four academic years (eight semesters) of full-time enrollment and transfer students may receive a maximum of six (6) semesters of funding. Each transfer student's term eligibility will be determined after a review of the number of accepted transfer hours. The program will also pay for one (1) semester of study abroad.
Application
Students must apply and be accepted to enroll at Georgia Tech. Application for admission information is available at admission.gatech.edu.
Students must complete the Georgia Tech Application for Financial Aid (GT App) and the Free Application for Federal Student Aid (FAFSA) each year by the published deadline date.