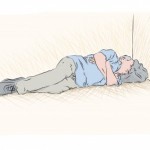 The program provides homeless assistance resources (homeless prevention assistance, shelter, transitional housing, permanent supportive housing, and domestic violence assistance) by county. The information is intended to be a resource for individuals or families that are currently homeless or at imminent risk of becoming homeless. When available, information about who the program serves in provided. DCA does not oversee all of the agencies listed therefore individuals should view this site as a resource only and not as an endorsement of any agency. Within Atlanta, only a select number of agencies may be listed. You should contact agencies directly to find out more about their eligibility criteria, availability of services and population served.
Homeless Prevention and/or Rapid Re-Housing
Emergency Shelter
Transitional Housing
Permanent Supportive Housing (for people with disabilities)
Domestic Violence
Georgia Alliance to End Homelessness
call 877-243-1576
gahomeless.org/
Find out if you are eligible for other state services such as food stamps or TANF through the Department of Human Services.