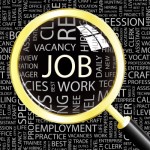 A wide range of quality services is available at no cost to individuals (and employers) at One-Stop Centers, with most centers offering a new customer orientation to their job seeker services. Typical services for individuals include exploration of training/education offerings, financial aid application assistance, labor market information about high growth occupations and salary ranges, and tips for surviving a layoff. Many of these basic services are available on a self-service basis via computer for customers who are interested in this approach.
Career advisors are available for customers who want more intensive help:
Exploring careers and making career choices, assessing skills, abilities and interests…
Learning about the full range of workforce-related services in the community, including services for persons who are laid off, youth, persons with disabilities, older workers…
Finding out where to get training, including classroom training, on-the-job training and customized training if available…
Putting together a financial aid strategy to help meet the expenses of education and training…
Addressing special needs or circumstances that have made it hard to get or retain a job…
Exploring support services such as childcare or transportation services while attending school or working…
Some residents are eligible for Workforce Investment Act (WIA) funding through the WIA Individual Training Account Eligible Provider/Program List system, if certain criteria or conditions are met. Eligibility requirements for training services are somewhat different in each area, based on local workforce needs and conditions and the policies developed to meet those needs. Job seekers can browse occupational skills training programs approved for WIA Individual Training Account funding online, but must work with a career advisor to determine potential eligibility for funding.
Find a One-Stop Center (by county)
Call the local One-Stop Center serving your area to learn about the specific workforce services available in your community and the best way to access them. For example, learn about operating hours, funding limitations, whether an appointment is required or whether new customer orientations are offered certain days or times, get directions, or find the closest public transportation.
Job Corps
Job Corps is a free education and training program that helps young people learn a career, earn a high school diploma or GED, and find and keep a good job. For eligible young people at least 16 years of age that qualify as low income, Job Corps provides the all-around skills needed to succeed in a career and in life.
If you or someone you know is interested in joining Job Corps, call (800) 733-JOBS or (800) 733-5627 where an operator will provide you with general information about Job Corps, refer you to the admissions counselor closest to where you live, and mail you an information packet.
Job Corps was awarded funds under the American Recovery and Reinvestment Act (ARRA) of 2009 to be used for construction, rehabilitation and acquisition, as well as operations needs. Since the act was signed into law, Job Corps implemented "green" student training programs and commenced construction projects at centers across the country, helping create and retain jobs.
Job Corps ARRA e-Report provides a detailed allocation of ARRA funds used for Job Corps projects and the resulting effects on Job Corps centers, staff members, students, and local small business owners and economies.
Veterans: Transitioning from the military and starting a new career can be challenging. See how Job Corps can help you.