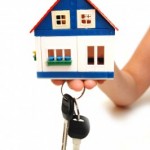 Mississippi's Home Saver program
The Mississippi Home Corporation received federal government Hardest Hit funds to create Home Saver. The primary goal of Mississippi's program is to help homeowners who have had a reduction in wage or salary income from a job loss or underemployment to retain their homes while they seek reemployment. A second goal is to support individuals who return to school to improve their job skills which will lead to higher wage jobs and greater financial stability.
The program is open to home owners who have lost their job or experienced a reduction in income through no fault of their own due to the economy or other events affecting their employer and are at risk of default and losing their home to a mortgage foreclosure. Home Saver will make mortgage payments for a limited time while the owner looks for work or attends school. See the Home Saver Program Summary Guidelines for more detail.
Home Saver is designed to help individuals who previously had documented wage and salary income and whose documented unemployment is due to action by their employer to reduce hours, eliminate their job, or close.  Eligibility does not depend on the reason the employer took action.
Mississippi's Home Saver program assists by making mortgage payments for homeowners who have lost their job or experienced a 25% reduction in income through no fault of their own due to the economy, and are at risk of default or losing their home to a mortgage foreclosure.
Participants have three options:
Mortgage Assistance
Mortgage Assistance with Education
Reinstatement Only
Applications also accepted from:
Self Employed – Individuals who have experienced a 25% reduction in income due to the economy. Must Document with Current signed Profit and Loss Statement, Last 2 years federal tax returns and most current 2 months bank statements (personal and business)
Military Deployed – Individuals who have experienced any reduction in income due to deployment will now be eligible for the Home Saver program. This applies to all personnel in regular and reserve components of the Army, Navy, Air Force, Marines and Coast Guard.
Home Loan Plus Program
The Mississippi Development Authority(MDA), Community Services Division will provide Mississippi Home Corporation (MHC) HOME funds to provide grants up to $14,999 to qualified low income individuals to purchase homes.
Buyer Eligibility
Open to first time homebuyers or persons who have no homeownership interest in a property at the time of loan approval
Must qualify to purchase property by permanent fixed-rate mortgage through a MHC approved lender
Lender may take value of grant into consideration when approving applicant for mortgage
Household income below 80% of median income adjusted for family size
Must be US citizen or qualified registered alien who has obtained a social security card
Homebuyer education through HUD-approved housing counselor is required. If married, both spouses must attend a home buyer education class regardless if only one spouse will be on the mortgage loan.
Purchase Price Limit – $150,000
Cannot exceed 29/41 Debt to Income Ratio
Property Eligibility
Must be located in eligible area
Must serve as primary residence
Only site-built, single family homes, condos and town homes qualify
New construction property must be complete
Must pass Historical review
If built prior to 1978, property must undergo Lead-based Paint inspection and test and, if found, must be mitigated
Property cannot be located in a flood zone
Downpayment Assistance
A major stumbling block for Mississippians today when trying to acquire a safe, decent, and affordable home is finding cash for downpayment and closing costs.
Sensitive to the need for a program to ease the initial financial burden of home ownership, the Mississippi Home Corporation developed a Down Payment Assistance Program for low to moderate income first-time homebuyers. The program is available statewide and must be originated through a MHC participating lender.
Who is Eligible:
First-time homebuyers with low to moderate income not to exceed County Income Limits.
Applicants who meet the credit eligibility requirements.
Acceptable credit profile.
Need for a low down payment second mortgage.
Applicant who has successfully completed an 8-hour homebuyer education class.
Program Requirements:
Household incomes do not exceed the program's income limits.
Applicants with no more than $4,500 in liquid assets.
Property must be owner occupied.
Property must be primary residence.
HAT Program – Housing Assistance for Teachers
In rural Mississippi there exists a critical shortage of qualified teachers. In order to move Mississippi forward, our children must have the benefits of a quality education.
In response to this need, the Mississippi Legislature passed the "Mississippi Critical Teacher Shortage Act of 1998", which offers attractive incentives for qualified teachers.
The Housing Assistance for Teachers Program (HAT) was designed to assist with funding to help teachers buy homes. Making homeownership easier will certainly encourage teachers to move to these shortage areas.
Who is eligible:
Applicants who agree to render service as a teacher in the district for three years starting with the beginning of the school year.
Applicants meeting the credit eligibility requirements.
More information about this program
HOYO Project – Home Of Your Own Program
Participant Eligibility:
Individuals with disabilities as defined by the Americans with Disabilities Act or families who have family members with disabilities living with them may be eligible
Household income after expenses must be adequate to make monthly mortgage payments and it is recommended that some savings be available for the home ownership process
Applicant(s) must be a low-income Mississippi resident purchasing his or her primary residence
Individual's credit history must be good
Program preference is first time home buyers as defined by HUD with exceptions, depending on source and availability of funds to eligible persons living in condemned housing, flood area buyout program participants, fleeing domestic violence, etc.
More information about this program
Habitat Loan Purchase Program
The Mississippi Home Corporation created the Habitat Loan Purchase program to provide a funding source for the Mississippi based affiliates of Habitat for Humanity.
The program is funded with Corporate Reserves and is designed as a revolving loan fund. The program involves local affiliates of Habitat and MHC working together to provide the opportunity for safe, decent and affordable housing for low income Mississippians.
Habitat is responsible for constructing and financing the home for eligible families, and MHC provides the permanent funding by purchasing the loans from the Habitat Affiliate.
Eligible Borrowers:
May not earn more than 80% of median income for the state of Mississippi in total family income at the time of loan purchase.
Cannot have owned a home at any time during the three-year period prior to the closing date of the mortgage loan.
Property Requirements
Properties must be single family homes or townhomes.
More information about this program