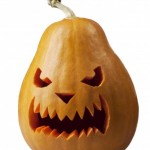 Pull out all your spooks and scares; that time of the year is here. Halloween is no doubt a fun filled time where everyone right from kids to adult set out to have a good time. While the kids need to simply put on their costume and go off trick or treating the neighbors, as a mom you will need to get some preparations in order. While stocking up on candies is the basic, there are many more preparations that will need to be done.
Below are some Halloween preparations tips that you must keep in mind so as to enjoy the night:
Trick or treating safety – When the kids set out trick or treating, they must be updated on the safety rules. It is important that an adult goes along with them and that the kids move in groups as much as possible. Kids must be told that they are not to eat any candy given to them by strangers, unless the supervising adult has checked it first. The kids must stay off the road while walking from home to home and make sure that the kids are carrying their address in their pockets in case they do get lost.
Costume safety – While a costume may seem ideal for you kid, do not buy it only on its appearance. There are some costumes that are not fire resistant, some that may aggravate an asthma attack, some that may choke the child and worse some that my cause skin burn. Needless to say, we don't want to expose our kids to these costumes. If possible, make sure that the costume you do pick up for your child is made from natural fibers, and that you are sure it is not going to harm the child in any way. Remember candles are common during Halloween and a costume that is prone to catching fire could harm your child seriously.
General safety – Halloween is a time for the child to enjoy but as an adult you must adhere to safety rules and make sure that the kid does not get into trouble. Always have an emergency number in order and do be prepared with a first aid kit too so that you are able to control the damages in case of an accident.
Trick or treating is an integral part of Halloween, and when you send your kid out for this activity it is important to ensure that the child is well rested and well fed too. A child that had a good dinner will be less tempted to gobble on all candy. Do talk to the child about rationing the candy earned during this time and not gobbling it all up at one go since it can make the child sick.
With these safety tips in mind make sure that your scary Halloween remains safe for the kids.  And do not forget to get the candy ready for your visitors…