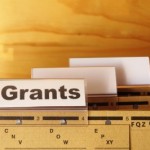 The Benjamin A. Gilman International Scholarship Program offers grants for U.S. citizen undergraduate students of limited financial means to pursue academic studies abroad. Such international study is intended to better prepare U.S. students to assume significant roles in an increasingly global economy and interdependent world.
The Benjamin A. Gilman International Scholarship Program is open to all U.S. citizen undergraduates, in good academic standing, who meet the criteria listed below:
The applicant must be receiving a Federal Pell Grant or provide proof that he/she will be receiving a Pell Grant at the time of application or during the term of his/her study abroad.
The applicant is applying to or has been accepted into a study abroad program eligible for credit by the student's accredited institution of higher education in the U.S.
The applicant is studying abroad for at least four weeks in one country. Programs going to more than one country are eligible if the student will be studying in one country for at least four consecutive weeks.
The applicant is studying abroad in any country except Cuba or a country on the U.S. Department of State's current Travel Warning list.
Note: Gilman Scholarship recipients can only receive the scholarship once. If a student previously declined the Gilman Scholarship, they are welcome to re-apply, as long as they still meet all eligibility requirements as listed above.
A limited number of scholarships for Summer programs will be available to students from all majors who meet the program's standard eligibility criteria.
Application
Upload the transcript(s)
Online certifications from the applicant's study abroad and financial aid advisor
Contact Information:
Gilman Scholarship Program
Institute of International Education
1800 West Loop South, Suite 250
Houston, TX 77027
Find more information on the Benjamin A. Gilman International Scholarship scholarship