Do you want to go back to school? Have you ever thought about what it would be like to go back to school and to land a career that you absolutely love? Why are you still wondering about it? Get out and do it! I know as a single mother that going back to school can seem impossible and really scary but the only excuse for not doing it is because you know without a doubt that it won't make you happy. Being happy is your number one priority and your guidance for everything you do.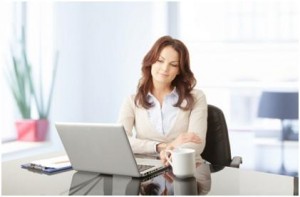 A few years ago I had no intention of enrolling into grad school. Not because I didn't want to but because I didn't believe it possible. I believed that as soon as I became a mother, I had given my life up for my children's. But that was then. Today I'm so excited to say that as a single mother I've accomplished my bachelor's degree and next semester I start grad school. In a little under 3 years, I'll be a psychiatric nurse practitioner and doing what I love the most which is working to restore hope and life in a population that many see as hopeless…drug addicts. It has taken a lot of courage and confidence to make my dream a reality but I've believed in myself every step of the way.
You can do anything you want to do when you believe in yourself. When it's just you at the end of the day, all is quiet and you don't have anyone around to tell you what you should do, what do you imagine your life to be? Where do you want to go and what do you want to do in your life?
Don't listen to anyone else. It's so easy to let others influence our decisions and goals but you are the only one you should be listening to. Why? Because no one else knows your heart like you do. You know what you want, what makes you happy and you are the only one who can convince yourself that you can accomplish something. For years I listened to other people who told me my life was too busy to go to grad school. They told me that going to grad school would be a selfish thing to do because I wouldn't be there for my kids. But every day when I was alone my thoughts would drift away and I would think about how wonderful it would be to go to grad school and to have a career that was fulfilling. I knew I was holding myself back but at that time I didn't love myself like I do now. Pleasing others was more important than pleasing myself. Not anymore. I no longer ask others what they think I should do. I do what I think I should do and my life has never been more fulfilling.
Believe in yourself. You can go to school. It's never too late and I don't care how busy you are. The only thing that can stop you is if you don't believe in yourself. I work full time, I write, I'm a single mother to 2 school aged children and I go to school full time. Do I feel tired? Yeah, sometimes I do but burnt out? Never! I am 110% motivated because I believe that I can do it. Your beliefs about yourself are the base of everything you do so let go of all those beliefs that you can't do something or that you don't deserve something. Start believing that you can do it and that you do deserve it.
Be your child's role model. We always tell our children that they can do anything they put their minds to. Don't just tell them, show them. Actions speak much louder than words. Teach your children that they can love themselves enough to do anything they want by doing so yourself. If they see you making your dreams come true, they'll believe in their dreams that much more.
One day at a time. I get asked all the time "How do you do it?" My answer is always the same. I tell them I have no idea, I just do it. People make it seem like it's impossible for a single mother to go back to school because they put way too much emphasis on the things that can create worry such time and money. I don't think about these things too much. These are the logistics of it all. But if I sat around and thought about these things too much, I might talk myself out of believing I can do this. Instead, I take it one day at a time. At first my goal was to get my bachelor's, then my goal was turning in my application for grad school, then it was being accepted; now I'm working out the money thing and next will be the time thing. Breaking it all down like this will keep you from getting overwhelmed and you'll be able to think much more clearly as you develop a plan. There's no need to work out all the kinks before you decide to do something. Just take it one day at a time.
So, do you believe you can go back to school yet? Are you getting excited? Are you ready to take the next adventure in your life? Great! My next article is going to be all about getting into college and I'll give plenty of advice on financing it and time management. What I want you to do now is to start thinking about what kind of career you want. What do you want to go back to school for? Just make sure it's something you'll be happy. Happiness first!