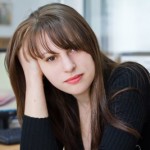 My daughter has gone back to work after having her second baby. She was a wreck. She wept and told me she wished she could be home with her girls. "You got the chance to raise us and be home, and that's what I want too." As mothers do, I hugged her and reminded her of the sacrifices, and choices that come with all of my decisions. We lived without medical insurance for years and my worst fear was that one of us needed hospitalization. I reminded her of my schedule without lunch breaks and always being on the job. I couldn't use my lunch hour to run errands or schedule appointments, I had to lose a days pay. I reminded her that I didn't have a choice either, but it worked for me. I did not own my home back then, I only rented. My daughter has worked hard, finished her degree and they are homeowners. The choices aren't that simple anymore. We need to support moms who work away from the home as well as moms who choose to stay  home (and work raising the kids). I have a daughter-in-law whom I love like my own, who stays at home raising their two children.  She budgets closely and finds resources through their library and community services. This is what works best for them. One size doesn't fit all, and Motherhood and Parenting is still the hardest job on the planet.
It got me wondering how many mothers still face these challenges. Things are very different today then when I was a young mother, raising my five children. We did not have material things. We didn't need to buy cable to watch a TV show. We didn't have cell phones, and all the gadgets we have today. We never owned a new car. We never took a vacation…but our lives were good. It was more than okay. Some choices you need to accept and make the best of it. We had family meals at the table, we laughed, played and got creative. Our version of vacations were park trips and long days at the beach. I love technology, it is our future, but we can't forget what matters most. Personal conversations and spending time with your kids, family and friends. These may not be "simpler times," but we can cherish those simple moments, and remind ourselves life is more than a gadget.
Being a good parent is what counts. A stay at home mother works very hard, an out the door mom works very hard. At the end of the day parenting is 24-7. You worry about your children, you make decisions for their care and welfare. You strive to be their best role model. There is no simple answer to parenting and raising children.  Don't beat yourself up, do what you can, what is right, and what is best for your family.
That is what makes a good parent. God Bless you mom's!
Article by Laurie Cesario-Overton