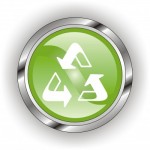 Each of us can do our part in saving the nature, the planet for future generations. The earth givs us everything and we have to be considerate of the nature ourselves. Going green in all our activities is not such a big deal.
Of course there are some things that we need for our modern existence but even with some small changes and without severe inconvenience, we can make our contribution towards saving the planet for future generations. So no one is asking you to go back to cave living, but yes aware living is definitely needed.
Below are some tips on how we can go green without actually moving back to the wild life of the jungle.
Do not waste electricity - The first and most important tip to keep in mind when going green is to save electricity. This is the one aspect with big impact especially on our pockets. Right from the television to the air conditioner to even a small light bulb, do not leave them on if not needed. A lot of us tend to leave electrical appliances on even when we do not need them and just changing this small habit can help you go green.
Save water - The planet has a lot of water, however it has to be brought to our homes, treated, filtered, etc. This all takes resources. From plants to animals to of course humans, water is needed for everyone's survival, so let's use the resource wisely. So the next time you do the laundry, make sure you do not run a half empty load. Do not run the sprinklers if it has just rained, or if it is about to rain. Saving water, not wasting water, is an important and crucial step of going green.
Avoid chemicals - We sometimes don't even realize the large amounts of chemicals that we use in our daily lives. Right from our detergents to our cosmetics to even our drinking water, all of it contains chemicals. Indeed these chemicals can spoil the planet and this is why it is so important that we move away from using these chemical laden products. Opting for green detergents, soaps and cosmetics is a significant step in the go green process.
Fight pollution - The need to fight pollution is taking on an all new role today. Right from the pollution caused by or cars to the damage done by fire-crackers, we need to consider each aspect. Of course we need to drive a car, but we can save by making good grocery shopping lists, and not drive every day to the grocery store.
Going green is our way, our contribution to maintaining a healthy planet for our kids.