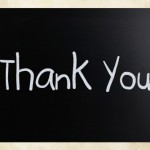 Thankfulness, appreciation, gratefulness, praise; Encarta Dictionary: a feeling of being thankful to somebody for doing something
A feeling… Let me think about that; most of the time I am not feeling grateful.
I tend to look at the negative or should I say challenges, disappointments, and "what ifs" in my life.  Yes, I am what my Mom calls a "worry wart", and I learned this pattern of thinking from generations before me.  So how do I go from worry to gratitude?
A Gratitude list is a good first step.  The bible calls it the "sacrifice of praise".  That really makes sense when we don't feel like it; it truly becomes a sacrifice. When worry, fear and panic strike me at my very core, I can merely take a "time out" or schedule a time in my day to make this list.  It doesn't take long and you can use a piece of paper lying around in your car or purse.  Keep it simple.
First don't underestimate what is happening.  Validate your feelings; Most of the time our feelings are appropriate for what we are facing.  Sometimes people don't allow themselves the right to their feelings and skip to gratitude. What I am talking about here is first acknowledging your feelings, validate them and processing through them by moving forward.  Being stuck in feelings is not a fun place. By using the power of choice and focus we can move from worry to gratitude.  This is a process and a practice.  It may take time and repetition.
Lets imagine worry and fear as darkness; then suddenly a light is turned on.  That is the light of gratitude!  In your mind's eye it may just be a small birthday candle in a large dark room, but as you gradually add more candles, the light becomes vast and radiant; your vision becomes clear and you feel more secure.  And don't we like secure, ladies?
The candles are the items you add to the list, the more you add, the more positive your reality becomes.
My Single Mom gratitude list:
I can have the whole bed at night without anyone bothering me
I can decorate my house just the way I like
I don't have to cook a full course meal for dinner
I can make fufu  coffee in the morning
I have more "me" time
I have less laundry and more room in my closet
I can go many days without shaving my legs
Watch chick flicks whenever I want
It's a start!!
Written by Renee Blankenship