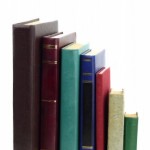 It wasn't until recently that authors started focusing on literature for single mothers. Single moms looking for a good read to help them during the hard times and good times of parenting may enjoy the books below.
Single Mom: A Novel by Omar Tyree
Although written by a man, this novel showcases the problems and conflicts that a single black woman with 2 boys may go through. In this story, the single mother named Denise has two boys with two different fathers who reenter her life and interrupt her relationships. You may be able to relate to pain that she goes through trying to teach her boys to be men—a job she is having a hard time doing.
Love Is a Family by Roma Downey
This book is written for children by the star of TV's Touched by an Angel and is best for a kid ages five and up. This story highlights the love of a single mother and reminds children they are part of a "small kind" of family, but real nonetheless. Any child feeling mortified at the quirks of his or her single parent family will find revelation in this book, which brings peace to single mothers reading along.
Singled Out: How Singles are Stereotyped, Stigmatized, and ignored, and Still Live Happily Ever After By Bella De Paulo
Looking for a book to better understand your newly single situation and want some answers and social support? This book can help you learn more about the myths of single pregnancy and parenting. After you read this book you may be tempted to start a grassroots network of single mothers fighting the system.
The Single Woman's Guide to a Happy Pregnancy by Mari Gallion
This is a must read for a single woman starting an unplanned pregnancy. The author not only educates the readers on her pregnancy but also guides and supports her emotionally on this journey on do's and don'ts to get by. There is also an extensive and empowering section on child support and custody.
The Courage to be a Single Mother by Sheila Ellison
This book mentioned on Oprah was written for women dealing with or considering divorce. The author will make you feel as if you are not alone and empowers you to do what you need to do is best for your family and to accept your new life. This book is roadmap for the emotional matters facing a family during a time when it's hard to get up in the morning let alone make good decisions.
The Complete Single Mother by Andrea Engber and Leah Klungness
This book dives into topics that 11 million single mothers need to know such as challenges of daily life, helping your children through your divorce, building their self-esteem, finding male role models, and responds to questions like, "Where's Daddy?" This book is just the right blend of humor and pragmatic advice. You wont be able to put it down, especially during the chapter "the ex from hell."
Whether you open a motivational or instructional book, or a novel with a twisted love story, or a book to read with your child, reading is good for the soul. Every single mother deserves a quiet moment, some tea, and a good book. Make reading a part of your routine and reap its rewards.
N.H.