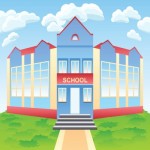 Helping your child plan and apply for college can be a daunting process. Many times parents do not know where to turn or how to start. Too often parents leave it up to the school to disseminate the pertinent information. While having a relationship with your high school counselor is important, the reality is school counselors often have a heavy workload and unfortunately, may be unable to provide the personalized approach needed. Frequently, parents need to supplement the information given by the high school. If this is your situation, here is where you can find useful information and assistance.
Independent Counselors
Independent Counselors are a great supplement to your high school counseling office. These are privately paid individuals that provide college admissions information, coaching and advice. They can be very valuable during the college admissions process. They offer guidance in developing a college list that is the right fit for your child, give advice on how to approach college essays, provide proven techniques for college interviews and even help strategize in dealing with wait lists and rejection letters.
Many independent counselors like to begin working with students early; during freshmen or sophomore year. By starting early the counselor can help families plan the best academic course-load. A suitable time to begin working with a counselor is the beginning of 11th grade/junior year. You definitely want to meet with an independent counselor before your child's senior year. Counselors have busy schedules and I've often heard of them not accepting seniors as new clients.
The best way to find an independent counselor is by word of mouth. Ask friends and family who have recently gone through the college application process for a referral. Then meet with the counselor to see if they will be a good fit for you and your child. Another good way to find counselors is by doing an on-line search. You'll want to consider the counselor's training, experience and credentials.
Private counselors are a wonderful asset, however they are not affordable for everyone. There are other means to get the same information and assistance at a much lower cost. It may take more work and time on your part, but you can often find extremely valuable information in books, blogs and through non-profit/community groups.
Books
Go to any bookstore or library and you will find tons of books on how to navigate the college admissions process. I recommend to purchase or check out more than one. You'll want at least one or two books that cover the overall college admissions process from start to finish. One of my favorites is adMISSION POSSIBLE: The "Dare To Be Yourself Guide" for Getting into the Best Colleges for You.
Next, look for books that cover a specific area in the college admissions process. Such as a book on how to write an excellent college essay. I recommend Acceptance and McGraw-Hill's Writing an Outstanding College Application Essay.
If you need assistance putting together your college list, look for a book that covers this topic in depth, such as Fiske Guide to Colleges or Colleges That Change Lives: 40 Schools That Will Change the Way you Think About Colleges.
Blogs
If you can't afford an independent counselor, you can benefit from their services by following their blogs and tweets for free! You may even receive an answer to a specific question, as bloggers frequently reply to questions posted on their blogs. Here are two of my favorite blogs to follow: TheCollegeSolution.com and CollegePrepResults.com
Non Profit Community Groups
There are several community groups and non-profits dedicated to assisting families navigate the college admissions process. Some serve a specific population of students, such a low income students. Others serve all students and families. You'll often find these groups hosting workshops at local libraries, churches and through student organizations. They can be a wonderful asset.
Written by Naiyma Houston