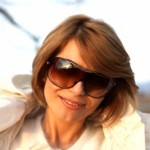 Once your divorce is over it is normal for you to grieve for some time. You may not feel like stepping into the dating arena again but overtime the sense of loneliness will take over and it is best that you begin to date again in order to find companionship and move on with your life.
When going back into the dating world after your divorce you may find that a lot has changed. You may be a changed person too, and may have some difficulty getting back into the game. However, with a few simple steps things will become easier for you.
A short guide on going back into the dating world after your divorce:
Positivity – The first and the most important ingredient for a good life is to stay positive. The same holds true here too. It is important that you get over the bitterness of your divorce and gain a positive atmosphere again. You must understand the kind of person you are and also clarify what it is you want from life. It is crucial that you understand why your last relationship did not succeed and also how you may need to change a few things about yourself too. Unless you have gained a positive attitude, it is not going to be easy to fare well in the dating arena.
Balanced caution – There is a need to be cautious when you begin to date again, but this caution should not make you a wreck. Don't doubt every man you meet and don't judge too harshly since it will keep you from having a good time. Of course if you are not comfortable with the date, you should get out of it but don't worry too much about the future of the relationship without enjoying that the present has to offer to you. So, don't make the mistake of going overboard with your caution levels.
No ex talk – When you get back to dating remember that talking about your divorce may not go down well at least in the initial stages of the relationship. It is best that you talk about who you are and get to know the other person more instead of wasting time talking about your divorce. Washing your dirty linen on a date is never a great idea and one that a divorced mom should steer clear of irrespective of the temptation. Give details only and only when the other person asks for them or shows an interest in this area.
Keep these rules in mind and go on and date again. Statistics show that there are over a 1000 divorces a day in USA alone. Do not assume that you are alone in your situation. There are several men out there who may have burnt their fingers too and are looking to move on with their lives. All you have to do is think positively and step out of your shell.