You're probably used to being alone and spending most of your time with the kids. So when you do finally start dating or even get into a relationship, how do manage sharing your time between the kids and your man?
All of a sudden you find yourself feeling guilty for wanting to spend time with someone other than your kids! And when you drop them off at the babysitter's, they give you their best sad and neglected look and say something like "I just want to spend all my time with you mom. Don't you love me anymore?", (my daughter's exact words) and your tempted to call the whole thing off and never go out again just to keep from your kids making you feel guilty!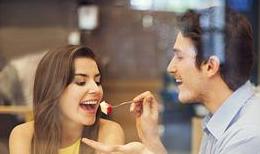 Then on the other side is him. There are some wonderful men out there who are single dads or for whatever reason understand the demands of a single mother. They know you need patience and understanding when it comes to managing your time. However from my experience, most men haven't a clue about what it's like to be a single mom and they can't understand why you can't drop what you're doing and hit up a romantic evening with them at the last minute.
This was a real struggle for me when I started dating, especially because I don't let just any man meet my kids. But as any single mother knows, there's never a problem too big that it can't be fixed. You just have to get a little creative now and then. So here's what I've learned.
First, there's no such thing as fair! Life isn't fair and that's just the way it is. You can't manage your time in a way that your kids, your man and you all have equal satisfaction. Being fair isn't even what this is about so get that word out of your head! It's about being kind and nurturing to the different relationships. Be kind and nurturing to you first and the rest will follow. What do I mean? Every woman needs time to herself and every woman deserves to be in a loving and fulfilling relationship. But you can't find the loving and fulfilling relationship with a man that you deserve if you're not making the time out of fear that you're taking away from your kids. Your kids may want every waking moment of your life but that's just too bad! You have a life outside of being a mother and it's just as important as the mothering one. So be kind to yourself and nurture your life as a woman.
Communication is always key! Whenever I start seeing a guy on a regular basis, I make sure he knows that it's best for me to plan ahead of time. A lot of guys don't plan out their weekly schedules in advance like us women love to do. They are more inclined to just go with the flow so make sure you tell him that because of your busy schedule, it would be much better for the two of you to plan dates ahead of time. Now I'm not saying you need to take charge as the dating coordinator and lock down the exact days and times. I don't like to be the one to plan dates. I like the take charge type of men who do all the planning but I do let them know that it's important to give me at least a day's notice so that if I need to, I can make babysitting plans. Most men respect and appreciate this. Believe me, if he really wants to spend time with you, he'll have no problem with this at all.
Talk to your kids. It's up to you whether you want to tell them that you're dating or not. Go with your instincts. I usually don't tell my kids right away that I'm seeing someone until I'm sure I want the guy to stay around for a while. I just don't want to create any more confusion than necessary and as you all know, kids love to ask a gazillion questions! At first I always tell them that "mommy is going out with a friend" Sometimes they are okay with it and sometimes they send me on a heavy guilt trip but I never ever give in. I tell them that just like they get to have their friends, it's important for mommy to have friends too. Kids are naturally selfish and it's hard for them to understand the needs of others which. If you tell them that you're having "friend time" and you follow through with it, they'll see that it's important to you to have others in your life besides just them.
There's only been one time when my so called "friend" moved up to "special man" status in my communication with my kids. I told them that mommy has met a special man who makes me really happy and that it's important for me to spend time with him. This was all I said to them. I kept it simple and honest and surprisingly they understood. They understand that we should do things that make us happy and if spending time with this "special man" made me happy, and then I should do it!
Make date nights with your kids too! Date nights aren't just for romantically involved couples. They're for anyone special in your life! Your best friend, your mother, your kids… find a night that you can put your cell phone and any other sources of disruptions away and give your attention to your kids. Take them out to dinner and the movies or stay in, turn on some music and all of you make your dinner. It's not always about how much time you have for them as it is the quality of time you have with them. For me, I like to find one night out of the week and my kids get dressed up (I let them pick out their outfits) and we do something that they want to do such as going to the skating rink or seeing a new movie. I turn my phone off and if I need to, I let people know that I'll be unavailable for the night. I make sure that I'm 110% present for my children on these nights and honestly, I don't think there's anything that makes them happier than this.
Create a buddy system! Some of my single mom friends and I have created a sort of pact where we babysit for each other and take turns having date nights. Have you ever seen Single Moms Club by Tyler Perry? If not, I suggest you watch it!
Find a friend who is also a single mom and the two of you can trade off babysitting while the other one goes out on a date. The one doing the babysitting can plan a fun night for the kids and the one dating can enjoy the night with her date because she has the peace of mind knowing she's not just dropping the kids off where they'll be bored and anticipating her return the entire night! Not to mention, it's always fun to swap dating stories with your friend.
Be fully present when you're with him. Just as I was saying earlier that it's important to spend quality time with your children, it's also just as important to spend quality time with your man. When you're on a date with him, you need to be able to give him your full attention and be 100% in the moment with him. You need to be able to relax, listen to him and allow him to enjoy you as the exciting, passionate and carefree woman that you are. Not the stressed out, overworked and sleep deprived mother. Dating, relationships and love are full of possibilities for you but only if you allow yourself to enjoy the path's they take you down. And you can't do this if you're constantly checking your cell phone for updates on the kids or worrying about how you're going to accomplish everything tomorrow!
Here's what I do so that I can allow myself to be 100% present when I'm with a man. I take care of anything that may cause me worry and stress before my night out. I let whoever is watching my kids know of any conditions they need to be aware of ahead of time so that situations can be avoided (such as making sure my daughter doesn't drink anything before bedtime so that she doesn't have an accident). I put my phone on block where it only allows calls and messages from the babysitter so that my phone isn't constantly making annoying noises. I also let my babysitter know that I'll be checking in at a specific time and I let my date know as well. If you take care of these things ahead of time, you'll worry less and enjoy your date time even more.
Set aside some time for him once the kids have gone to bed. Now this only goes for someone you trust to invite to your house and are seriously dating. Let's face it; you're no longer able to go out every other night. Having kids may mean you're going to have to be at home most nights but that doesn't mean you have to sacrifice romance. Sometimes, there's nothing more romantic than cuddling on the couch with him, a bottle of wine and a movie. Actually, that's one of my favorite things to do when I'm serious about someone. Just make sure you let him know that the kids are upstairs asleep so that he's not anticipating a wild lovemaking session on the couch. However, I see nothing wrong with letting your cute and cuddly couch romance turn into something a little more passionate so long as it's behind closed and locked doors and you're quiet.
Dating as a single mom doesn't have to be a burden because you feel like you don't have the time to devote to your kids and to the man in your life. As with any difficult situation you come across as a single mom it's all in how you look at it. You can look at it as an impossible burden or you can see it as a chance to grow and be more creative. I say you deserve a romantic, passionate and nurturing relationship with a man you can grow with so go out and make the time to find one!
Written by Kristy Casto
If you liked the post and want more, vist her blog