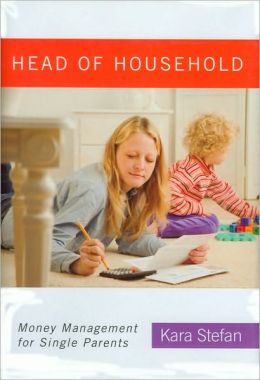 Managing a household budget in today's economy can be frustrating, agonizing, and even depressing. But for single-parent families—often faced with limited resources and options—getting a grip on household finances can be an overwhelming task.
Now there is specific, practical help for anyone trying to get a handle on their finances while heading a family on their own. Praeger Publisher's new Head of Household: Money Management for Single Parents, by Kara Stefan, explores a variety of basic financial topics with information and advice geared specifically to the priorities of single-parent households.
Head of Household provides in-depth coverage of 11 issues of primary concern to today's single parent, including budgeting, childcare, health care, and housing. As a veteran financial writer, Stefan knows how to translate the field's intricacies into a language we all can understand. As a long-time single parent, she is acutely aware of the difficulties others face in trying to manage money on their own.
Head of Household is unique in that it:
Offers the advice of a seasoned single parent who works in the financial services and insurance industries
Communicates in a clear, casual, and easy-to-understand voice for people with little to no experience managing finances
Provides nontraditional advice for realistic single-parent situations as opposed to mainstream financial advice for "ideal" situations
Helps single parents refocus their priorities and learn to appreciate the advantages and rewards of single parenting, both personal and financial
Combining her two areas of expertise, Stefan has created a resourceful, level-headed, often hilarious guide, filled with stories of real families and a wealth of solid, creative solutions for the financial situations single parents most often face.
Article by Kara Stefan