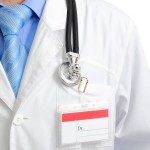 The HealthWell Foundation addresses the needs of individuals who cannot afford their insurance copayments, premiums, coinsurance, or other out-of-pocket health care costs.
Phone: 1-800-675-8416.
When health insurance is not enough
When health insurance is not enough, HealthWell fills the gap. We help patients living with chronic and life-altering illnesses pay their share of prescription drug copayments, deductibles, and health insurance premiums. By reducing this financial stress, the people we serve can focus on what's most important—their health.
The HealthWell Foundation provides financial assistance to eligible individuals to cover coinsurance, copayments, health care premiums and deductibles for certain medications and therapies. If you've been prescribed a medication and your insurance company covers it, but you still cannot afford the coinsurance or copayment required, we may be able to help you by paying for part of your costs associated with the medication. Also, if you are eligible for health insurance, but cannot afford the insurance premium, we may be able to help with your insurance premium.
Please keep in mind that the HealthWell Foundation currently does not assist with the following expenses:
Office visits
Administration or infusion costs
Medical equipment and supplies
Medical transportation
Health insurance premium costs for an entire family
Deductibles that apply to treatments and services that are not eligible for your approved disease fund
Pharmacy compounding costs
Over-the-counter treatments
Treatments for side effects (e.g. nausea)
Eligibility, Qualifications, Application
The HealthWell Foundation stands ready to serve you! If you are a person with a diagnosis and are seeking assistance, please continue on this page. If you are applying on another person's behalf, please see Apply for Patient.
Simply follow the easy steps below to determine eligibility, things you will need to submit an application, and apply for a grant. You can apply online or call 800-675-8416 anytime.
Step 1 – Can they help me?
First, you will want to determine if the HealthWell Foundation currently has a fund for your diagnosis. The HealthWell Foundation adds new funds throughout the year. To check their most recent fund listing, see Diseases and Medications.
HealthWell is able to assist with medications for selected diseases only. They can assist with medications that have been prescribed to treat the disease/covered diagnosis. You will be asked to provide HealthWell with your diagnosis, which must be verified by a physician, nurse practitioner, or physician assistant's signature. You must receive treatment in the United States.
If we do not have an open fund that currently covers your diagnosis, please revisit the list as they frequently reopen programs or start new funds, as donations become available.
Step 2 – Do I qualify for their program?
To qualify for assistance from HealthWell, you must have some form of health insurance (major medical or prescription drug) that covers part of the cost of your medication. HealthWell cannot consider Health Savings Accounts (HSA), Health Retirement Accounts (HRA), or drug discount cards to be insurance. HealthWell will refer patients without prescription insurance to other programs, such as drug company patient assistance programs and other copay foundations or support organizations.
If you have a diagnosis that is currently on their fund list and have determined your eligibility, you are ready to start the application process. The HealthWell Foundation considers an individual's financial, medical, and insurance status when determining who is eligible for assistance. They make every effort to assist all eligible patients who contact us – that is the heart of their mission. Financial criteria are based upon multiples of the federal poverty level, which takes into account a family's size. Families with incomes up to four times the federal poverty level may qualify. HealthWell also considers the cost of living in a particular city or state.
Step 3 – Do I have everything I need to apply?
Patients enrolled in the HealthWell Foundation are free to change their physicians, pharmacy, or other provider, or the type of medication they are taking for a specific disease at any time without affecting their eligibility for assistance.
HealthWell grants assistance on a first-come, first-served basis to the extent that funding is available. The HealthWell Foundation Board of Directors sets the eligibility criteria and has final determination in all cases. Individuals covered by private insurance, Medicare or Medicaid may be eligible.
To make sure you have all the proper information needed to apply, review their Grant Request Checklist.
If you meet the criteria, begin their online application process, or call (800) 675-8416 to apply with one of their representatives.
Working Efficiently with HealthWell Tip Sheet (.pfd file).