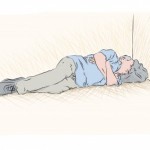 Using federally allocated funds, grant amounts are awarded by the Louisiana Emergency Shelter Grants Program (ESGP) to localities for assistance to shelter facilities serving homeless persons. Most of the State's 104 shelters have received some measure of funding support through this Program since its establishment in 1987 under the Stewart B. McKinney Homeless Assistance Act. An emergency shelter is defined as any facility, the primary purpose of which is to provide temporary or transitional shelter for the homeless in general or for specific populations of the homeless.
A shelter which is assisted through the State ESGP must agree to provide assistance to homeless individuals and families in obtaining appropriate supportive services essential for achieving independent living, and help in obtaining other federal, state, local, and private assistance available for such individuals.
Eligibility and amount of services is determined by each emergency shelter.
Resources:
Homeless Services info the Dept of Children & Family Services website
Directory of all homeless shelters by city
Directory of all soup kitchens by city
Primary Phone Number: ( 225 ) 342 – 0784
Marcia Daniel
( 225 ) 342 – 2297
ocs_webmaster@dss.state.la.us