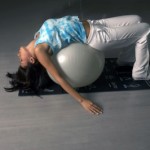 Nearly 2000 years ago the Latin poet, Giovenale, expressed the ideal of Wellness with his motto "mens sana in corpore sano" (a sound mind is a sound body), stressing that an ideal balance is only obtained with 360 degree approach, where the health of your body goes hand in hand with mental well-being.
How: the first step towards Wellness is regular physical activity
The first step towards Wellness is to start and maintain a regular physical exercise program. This advice is equally valid for men and women of all ages. Physical exercise is especially important for people over the age of 40 who want to make sure that they can continue to lead a life of total well-being.
Wellness-oriented clubs are without a doubt the most suitable environment for finding the support and necessary instruction for those individuals who need to learn the basics of exercising. Those of you who are already experienced at working out will find the membership of sic a club an ideal alternative to exercising outdoors, when quite often the weather (excessive heat or cold, rain, snow, darkness) and the environment (pollution, dangerous situations, traffic) can be a hindrance.
The fundamentals of exercise are as follows:
AEROBIC (OR CARDIOVASCULAR) CAPACITY TRAINING
STRENGTH TRAINING
FLEXIBILITY TRAINING
Based upon their level of fitness and the goals they wish to achieve, everybody should follow a specific exercise program in which the three fundamental components are "combined" in differing quantities and intensities.
A well-trained instructor will assist in preparing the best exercise program based on these parameters and will take into consideration how much time an individual has available.
A new healthy and balanced diet
Even if moderate and regular physical activity brings significant benefits both on a psychological and physical level, its effect is greatly enhanced with an optimal diet.
That is why it is so important to have good eating habits.
The secret to good health at the table are balance and moderation. A balance to proteins, carbohydrates and fats throughout the day maintains the right level of key substances such as insulin, glucagons and eicosanoid.
This type of diet requires sacrifice but it is within everyone's reach and helps:
IMPROVE EFFICIENCY THROUGHOUT THE DAY;
REDUCE EXCESS WEIGHT FOR GOOD;
REACH LONG-LASTING WELL-BEING
The Wellness Lifestyle Pyramid
The guidelines for choosing the right foods and for improving your lifestyle are in the Wellness Pyramid.
The pyramid is built on daily physical activity that is moderate yet constant in time. It's important to drink plenty of water to take in liquids lost in perspiration even if you do not feel thirsty.
The pillars of daily food intake are "good" carbohydrates, vegetables and fruit and should make up a large part of your main meals. On the contrary, less favorable refined carbohydrates are to be limited such as pasta, rice and potatoes.
"Good" proteins come from fish, white meat such as chicken or turkey and from dairy products such as low-fat yoghurt and fresh cheese. Instead, high fat protein sources are to be avoided such as red meat, cold cuts and eggs.
"Good" fats come from extra-virgin olive oil and nuts (walnuts, hazelnuts, almonds).
Instead, fatty meats and sausages are bad choices and so should be eaten in moderation while sweet beverages and sweets in general should be drastically reduced or eliminated.
Benefits of Omega 3
Omega 3 essential fatty acids are found in fish. The term "essential" means our organism is not able to produce that substance so it has to be included in our diet.
They perform the important function of maintaining a balanced level of eicosanoids, the hormones responsible for a correct "communication" between the cells of our organism.
Omega 3s are actual carriers of Wellness for our organism, reacting against stress,improving concentration and memory levels and helps find a balance of triglyceride and cholesterol levels.
SO 2 – 2.5 G OF OMEGA 3 SHOULD BE TAKEN IN EVERY DAY.
A few fundamental rules
To maintain a balance of proteins and carbohydrates, it is important to follow a few basic recommendations:
5 HOURS SHOULD NOT PASS BETWEEN MEALS;
FOOD INTAKE SHOULD BE IN 3 MAIN MEALS AND A COUPLE OF SNACKS (sometimes it is important to have a snack before lying down in the evening);
SERVING SHOULD NOT BE EXCESSIVE DURING MEALS;
IN EVERY MEAL YOU SHOULD EAT THE RIGHT AMOUNT OF CARBOHYDRATES, PROTEINS AND FATS IN THE RIGHT CALORIFIC PROPORTION, RESPECTIVELY 40% – 30% – 30%.
Carbohydrates – 40% – Vegetables, fruit and cereals, better if wholemeal
Proteins – White meat, fish and low-fat cheese
Olive oil, dry fruit and Omega 3
The right eating habits
PROTEINS
Recommended: chicken without skin, turkey breast, fish, extra lean meat, egg whites, low-fat yogurt and fresh cheese, soy products.
Avoid: fatty meat, sausages, fat cheese.
CARBOHYDRATES
Recommended: vegetables (except for carrots and potatoes) and fruit (except for bananas and grapes), barley, wheat meal and oatmeal.
Limit: refined cereals and starches such as pasta, rice and bread. Carrots, potatoes, bananas, and grapes.
Avoid: croissants, sweet snacks, desserts and sweet beverages.
FATS
Recommended: extra-virgin olive oil, olives, almonds, walnuts, hazelnuts, avocadoes, fish oil (Omega 3)
Avoid: butter, margarine, lard, fat, egg yokes, foods containing vegetable oil.
VITAMINS, MINERALS AND FIBRES
Wholemeal cereals and foods, vegetables and fruit.
WATER
2 – 2.5 litres daily.
WHERE: Places for the Wellness lifestyle
The Wellness lifestyle is a 360degree approach to well-being. To reach it you need to pay attention to how you live everywhere you go focusing on your habits at home, how you work in the office or the sport you practice on holiday. Wellness is achieved by improving all of these aspects in your life.
At work
The workplace is where you spend at least a third of your day and often where you accumulate high physical and mental stress. To reduce any damage from stress and inactivity to achieve Wellness it is important to make certain considerations on work habits.
Our body is not designed to stay seated for several hours and so inactivity damages it first of all because the amount of calories burned is reduced thereby increasing fat deposits. Lack of adequate exercise also reduces stamina and decreases muscle tone. Not to mention the fact that bad posture causes major back problems that not by coincidence is extremely widespread in the working age bracket.
Prevention is possible by correcting posture but above all by controlling weight, gaining muscle tone and keeping muscles and joints flexible. It is also a good idea to use an ergonomic chair able to release weight from the spine and distribute evenly.
Even at work it is possible to control sources of stress to achieve peace of mind. How? Here are a few suggestions:
GET THE MOST OUT OF YOUR PROFESSION;
KEEP A POSITIVE RELATIONSHIP WITH YOUR COLLEAGUES;
VIEW PROBLEM SOLVING AS A WAY TO IMPROVE YOURSELF;
TAKE A LONG LUNCH BREAK, IN MODERATION, WITH YOUR FRIENDS IN PLACES WITHOUT SMOKE OR NOISE.
At home
Feeling good about yourself and with others means living the Wellness philosophy to the fullest. The home s the ideal place to deal with our loved ones and so one of the most important places to achieve Wellness.
It goes without saying that the best gift for you and your family members is the time you spend together. Sharing with your partner the joys and troubles of the day, reading a story and playing with your child or exercising your neurons creatively. Pursuing a wide range of intellectual interests is the best investment to conserve your brain into old age. Stimulating activities such as music, reading, and playing are within everyone's reach.
Even at home you can always stay physically active. If you are short on time or cannot go to a Wellness Club, you can set aside a little space for some fitness or with some equipment after asking for the advice of a professional trainer.
During free time: sport and holidays
You can achieve Wellness by focusing your free time and holidays on active well-being, both mentally and physically. Sport or traveling are 2 excellent ways to do so.
Achieving a satisfactory level of fitness will enable you to practice your favorite sport. Whatever activity you choose – from tennis lessons to cycling, from trekking to football – never underestimate the effort required and the need to dedicate some time to stretching.
Planning a real "regenerating" holiday means sending stress and inactivity away for good. Some suggestions?
PLAN ITINERARIES FOR WALKING TOURS TO PLACES OF INTEREST;
PURCHASE THERAPEUTIC AND RELAXING TREATMENTS AT WELLNESS CENTRES OR SPAS;
BOOK A STAY AT AN AGRITOURISM THAT OFFERS SPORTS AND EXCURSIONS.
Involving your partner, family or friends will make the experience all the more rewarding.
By choosing accommodation where there is a Wellness Center you will be able to keep in shape even if your are far from your usual Club.