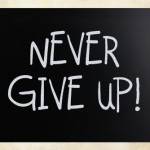 I would often read up on the growing number of young single mother's in our country. Their difficulties, their loneliness and even their financial crisis were much debated in the college where my daughters went to study. But you cannot imagine the shock of a middle aged woman whose husband comes home one fine evening to tell her that he is leaving her for a younger lady.
Shawn and I had been married for 22 years. My oldest daughter was 20 and going to the same college where Shawn was a professor. Our younger daughter had just joined college this year and the youngest born, a boy, had two more years to go before he finishing high school.
I remember to date that when Shawn said those words I burst out laughing because I thought he was joking. My whole world as I had known it for the past 22 years came apart. Within a matter of months I was a single mother to three grown up kids and quite honestly I just did not know what to do with myself.
Yes! It is devastating to be a young single mother but believe me it was no cake walk being a 42 year old single mom either. The emotional issues are all there and the fact that you are alone half way through your life and will have to start all over again is a feeling I would not even wish on an enemy. Within the next couple of months Shawn went on to marry a 30 year old coworker and I was barely learning to sleep all by myself.
My oldest was on a scholarship and so her education was well covered. Shawn continued to pay for the education of the other two but he made it clear that he will not be able to afford college for our son. If our son wanted to go to college, it had to be with financial help. I was given the house we lived in and the alimony was settled between the lawyers rather than Shawn and me.
There was no financial crisis, but yes things did change on that front too. I was completely broken and slowly began to slip into depression. My older daughter who was studying psychology kicked into gear immediately. She began talking to me about things that I could do around the house. She told me to open a facebook account and get in touch with my friends and talk to people, interact, go out. All three kids almost forced me into getting out of bed and move on with my life.
In a year's time I was much more at peace with my single status. This was when the kids began to talk to me about starting something of my own. We all knew that the children had to move on and the coming year would take two of them to different cities. The older one had landed a good job for herself while my son had gotten through to a college on the other coast. This would leave the house quite empty and also mean that the loneliness would creep up on me again.
Guarding against my depression the kids were keen that I start some small venture that would keep me busy and motivated too. With three bedrooms in the house empty, my son suggested that I open a bed and breakfast of my own. The idea clicked and soon the kids put up flyers of my B& B all over the university boards. The first ones to make use of the B&B were parents of my older daughter's classmate who came in for her graduation ceremony. It was so nice to have people of my age over. I was thrilled to serve them breakfast and they were full of praises when they left after three days. The lady kept saying it was much better than staying in the hotel and so much cheaper too.
From then on I don't remember how things grew. My B&B is packed almost every weekend. I rented out two rooms to three students. Two share my oldest daughter's room while one is living in my son's room. It feels nice to have the house full all the time. The kids talking about college, the parents discussing things with me, all of this makes me feel alive and happy. When Shawn had left I had slipped into a strange melancholy. I felt as if I did not have any connect with life. This B&B bought back life to my soul. I have learnt to forget the past. Move on with my life and enjoy the people who are still with me.
This seemingly small venture of mine gives me a good amount of money. In fact it is with the B&B that I am able to pay for my son's college also. All the bitterness that I felt for Shawn is a thing of the past now. I feel so independent and so alive without needing to rest on another relationship that it makes me a better person. From being a moaning and depressed single mom, today I have learned to become a zestful and energetic entrepreneur.