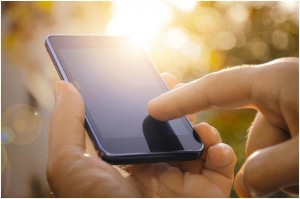 Many parents strictly regulate or monitor their children's electonics, but how often have we examined our own technology use? Could our devices be hurting our parenting?
 Lately, there has been an increasing awareness about the influence technology has on our children. We read study after study that warn parents about the harmful influences and negative health effects that result from our youth's fascination with social media, gaming, and upgrading devices. Parents often track or limit a child's Internet and cell phone time to prevent scary scenarios from developing- after all it's the loving thing to do.
 Just like our teenagers, we are highly connected with technology and spend a lot of time checking work emails, scrolling through social media, or looking at the weather forecasts. Researchers are beginning to notice how the use of technology can impair our ability to parent and affect our children's self-esteem.
The Impact Of A Parent's Technology Use On Children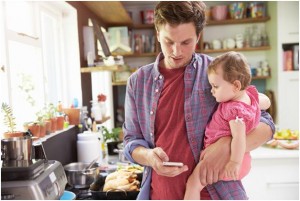 Researchers at the Boston Medical Center had been noticing an increase in parents using their devices instead of interacting with their children. This led the experts to begin an anthropological study where they observed families eating meals at fast food chains. Their people watching experiment found that almost 73 percent of the parents used a mobile device during the meal and appeared to be zoning out their children in favor of scrolling or tapping on the screen.
This is alarming for parents, because it is proven that children learn from face-to-face interactions. Children need to be hearing spoken words to build their vocabularies and watching people's faces to learn expressions and the emotions they represent. Surprisingly, conversations are a crucial part of development and research links the amount of words a child hears to their success or failure.
When it comes to parenting, putting our technology first can also form deep emotional scars and inadequacies for our kids. Besides tarnishing a child's budding language skills, we are involuntarily sending a message to our children that they are not adequate enough to warrant our full attention. The distractive nature of our devices can leave children feeling neglected, showing up in bouts of anxiety or depression.
Catherine Steiner-Adair, author and psychologist, said it best, "We are behaving in ways that certainly tell children they don't matter, they're not interesting to us, they're not as compelling as anybody, anything, any ping that may interrupt our time with them."
5 Suggestions To Help Us Put Down Our Devices
Obviously, parents want the best for our children. Being aware of how our personal technology can influence a child's emotional well being is the first step in correcting this problem. It's all about balance and intentional living.
Listed below are five ways we can put down our cell phones to benefit our children:
● Designate a certain time everyday to use technology or social media. Select a half hour window (or an hour if needed) and allow yourself some time to pin projects, chat with friends, or read advice columns. The catch is that once this time is up, we need to silence our devices and focus on our families.
● Create "No Phone Zones" in the house. A lot of families keep technology out of the bedrooms and bathrooms, but consider adding family meals or activities to this list.
● Be mindful of our children. Take advantage of carpools, meals, or bedtime snuggles. Focus on our kids and pay attention to what they are saying.
● Honestly talk about technology's role in your family. Talk about cyber-bullying, oversharing, profile grooming, and sexting. By teaching social media etiquette we can enable our children to have the necessary skills to navigate the digital landscape.
● Model healthy behaviors with our devices. Our kids are watching our every move and the saying, "actions speak louder than words" rings very true in this scenario. We need to lead by example to prevent technology from possibly harming our children's health in the long run.
Ultimately, we should challenge ourselves to put down our Smartphones and devices to be more present in our children's lives. Technology does have a time and place, but we only get a few years with our children so let's make them count.
What is one thing you will do today to make this happen?