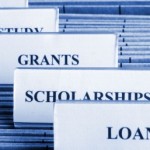 The government offers single moms several types of financial aid in order to pursue a good education. Higher education can be quite costly. The government does rise to the occasion and offers students several types of grants and financial aid. Understanding how to apply for financial help is an important step.
Let's take a look at the steps when seeking financial help from the government:
FAFSA – The first step to applying for financial aid from the government is to fill out the Free Application for Student Federal Aid (FAFSA) form. The form takes about a week to 10 days to process, though the process is faster for those filling on the internet. It is important that you fill out the form properly and all the information given by you should be correct. There will be certain documents required to be submitted with the FAFSA forms and these must be submitted in time for the form to be processed faster. The documents you will require while submitting your FAFSA form are your social security card, drivers license, latest W-2 forms, income tax returns for self and spouse (if applicable), bank statements, untaxed income records, etc. The list of the documents is stated in the form itself and it is important to file according to the stated list.
Track – After filling out the FAFSA form you will need to submit it and it is important to keep a track of it now. This can be done on the web as well. There is a federal student aid pin number that will help to not only sign and submit the form but also keep a track of the application. This PIN number can be sought from here. Update: The FSA ID replaced the Federal Student Aid PIN on May 10, 2015.
SAR – If you have filled the FAFSA properly the form will be processed and you will be sent a Student Aid Report (SAR). The colleges listed by you in the FAFSA will also be sent the SAR forms. This form will also contain the Data Release Number (DRN) which is very important in case you wish to change any information at a later date. The Expected Family Contribution (EFC) is also printed on the SAR and based on this EFC you will be given the financial aid from the college. Remember that the EFC is not the amount that is to be paid by your family but is simply a figure used to calculate whether you are at all eligible for a government aid.
The process requires good amount documentation. However, the process has become very fast. If you are eligible for financial aid, your college will be notified and financial aid will be made available to you. In case of problems, FAFSA and SAR can be rectified; keep this in mind if you find that there are problems with your application.