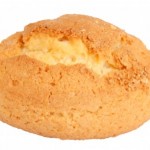 Hunger Free Colorado has teamed up with Kaiser Permanente to create the Hunger Free Hotline, a toll-free number through which people can get information on food assistance in Colorado.
The Hunger Free Hotline is a bilingual toll-free number that connects people to needed food. Food Assistance Navigators ask callers high-level screening questions so that their recommendations are tailored to each caller's unique situation in English and Spanish. They refer clients to food pantries, congregate feeding sites, the Food Assistance Program (as known as SNAP or Food Stamps), the Summer Food Service Program, WIC (Women, Infants, and Children), and more. The Food Assistance Navigators provide callers with detailed information about eligibility requirements and help prepare clients to apply for and access the federal nutrition assistance programs.
Food Assistance Navigators can also provide:
Help applying for the Food Assistance Program
Referrals to food pantries and free meals
Times and locations of the Summer Food Service Program
Information about food and nutrition resources in Colorado
Training for groups interested in outreach
Call the Hunger Free Hotline to find out when we will be in your community next for application assistance.
The Hunger Free Hotline is available 8:30 a.m. – 4:30 p.m., Monday through Friday.
You can reach the Hunger Free Hotline at: Statewide, toll-free: (855) 855-4626 or Denver metro: (720) 382-2920